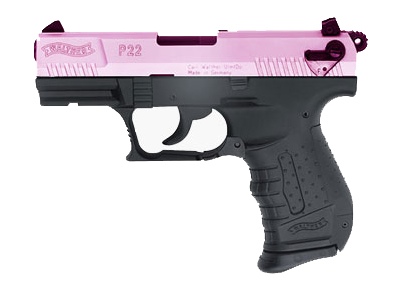 Well, here's an interesting weapon!

The Susan G. Komen Foundation, which collects and distributes money for Breast Cancer research and prevention is in the news for withdrawing its (relatively small) grant from Planned Parenthood.

So the Komen Foundation doesn't want to be associated with the nation's largest abortion-provider. But they don't mind partnering up with a handgun maker.
Komen took off the mask, and people don't like what they see. Right wing lunatics.