Jayne Cobb, fictional sociopath.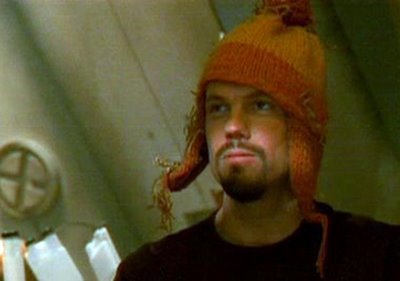 Hell, I'll kill a man in a fair fight… or if I think he's gonna start a fair fight, or if he bothers me, or if there's a woman, or if I'm gettin' paid – mostly only when I'm gettin' paid.
Some idiot in Florida, via TNC.
Police say [George] Zimmerman called police around 7:30 p.m. on Feb. 26 to report a suspicious person. The dispatcher told him to wait for patrol officers. At one point, Zimmerman followed the teen, stepped out of the car and they began to fight, Lee said.

"When dispatchers told him not to do anything, it was just a recommendation," Lee said. "There is evidence that George Zimmerman acted in self-defense."

He would not say what the evidence was.

Why Zimmerman got out of the car and what led to the altercation are still unknown. Zimmerman, who had a concealed weapons permit, carried a black Kel Tek 9mm semi-automatic pistol.

Martin's pockets contained $22, Skittles candy and a can of iced tea when he died, police said. The family filed a lawsuit to demand recordings of the conversation between Zimmerman and the police dispatcher.
No charges though, because following a kid with your car, then getting out and shooting him qualifies as self-defense in Florida. Also, too, completely unrelated to anything in the story, guess who was white and who was black, and which of the two has a history of arrest for violent behavior.