By request, a French election thread:
Sarkozy just became the first French president to lose a bid for reelection in more than 3 decades.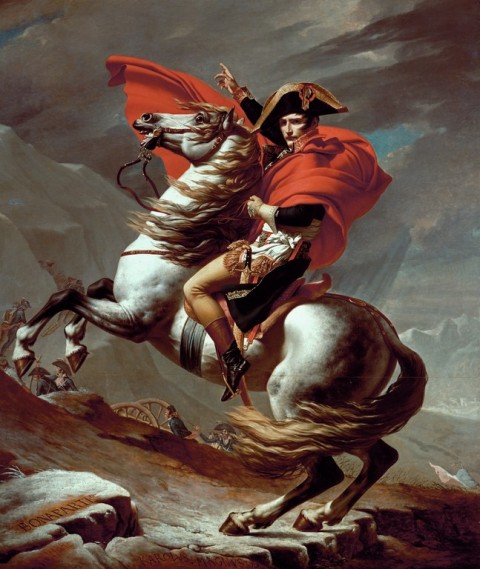 Given that in François Hollande a self-identified socialist takes power in a nuclear-armed, Security Council-Permanent Member state.  Austerians, wingnuts will have, I'm sure, interesting reactions.
Discuss.
Image: Jacque-Louis David, Napoleon Crossing the Alps at Great St. Bernard Pass, 1800.
(The image is a cliché, I know, but I couldn't resist, given the vertically challenged status of both Sarko and the First Consul.)