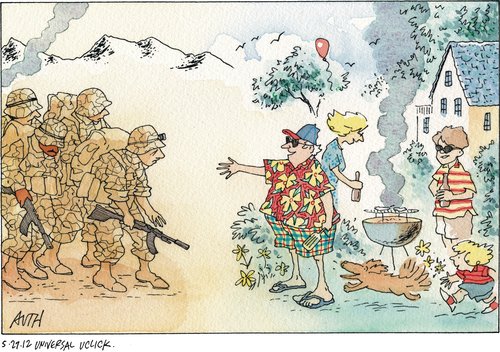 (Tony Auth via GoComics.com)
Here's to more picnics and fewer wars.
But since this is a political blog, Adam Weinstein at Mother Jones has a list of "9 Progressive Vets to Watch in the Battle for Congress" — anybody here from any of these districts want to give us the local viewpoint? Should we be setting up ActBlue page for one or more of these candidates?
And what else is on the agenda for this (American) holiday Monday?