John McCain and I don't agree on much, I reckon.  I think the old man has been a net drag on American politics for a long time.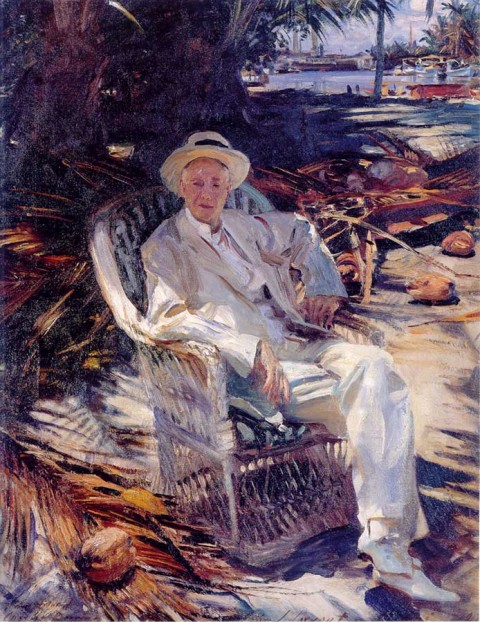 But I can't find much to dispute in his take on Sheldon Adelson and Citizens United. (Via TPM):
"[M]uch of Mr. Adelson's casino profits that go to him come from this casino in Macau," McCain told Judy Woodruff in an interview that aired Thursday night. "Which says that, obviously, maybe in a roundabout way, foreign money is coming into an American campaign."

McCain, who once worked with former Sen. Russ Feingold (D-WI) on the Bipartisan Campaign Reform Act, a.k.a. the McCain-Feingold bill, called the Citizens United decision the Supreme Court's "most misguided, naive, uninformed, egregious decision" in the 21st century.

"Look, I guarantee you, Judy, there will be scandals," he said. "There is too much money washing around political campaigns today. And it will take scandals, and then maybe we can have the Supreme Court go back and revisit this issue. Remember, the Supreme Court rules on constitutionality. So just passing another law doesn't get it. So I'm afraid we're in for a very bleak period in American politics."

Unlike Romney — who famously said last summer that "corporations are people" — McCain said he believes that "corporations are not people."

"That's why we have different laws that govern corporations than govern individual citizens," he said. "And so to say that corporations are people, again, flies in the face of all the traditional Supreme Court decisions that we have made — that have been made in the past."
Put this another way:  McCain actually seems to recognize that Mittens is setting up to be the front man for a presidency whose IOUs belong to Adelson's Israel-first hunger and, as McCain himself points out, that Chinese connection that will surely disappoint those who actually credit Romney's bluster on confrontation with Beijing.  (Not to mention all the other notes that will have to be paid to folks like the Kochs, et al.)
John McCain sees this as "a very bleak period in American politics."
Grandpa: you're on to something.
Image:  John Singer Sargent, Charles Deering at Brickell Point, Miami, 1917.