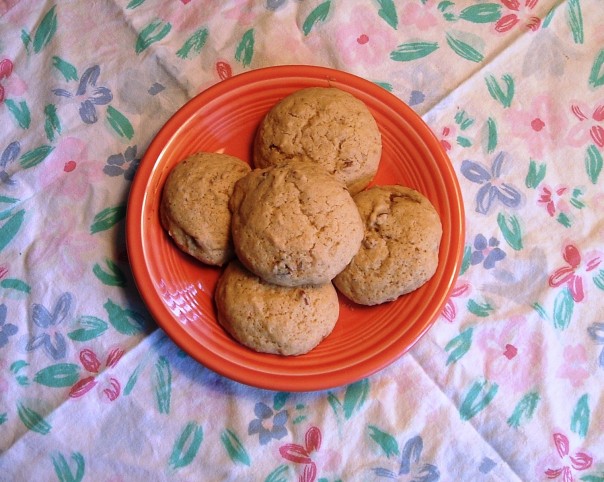 __
From our Food Goddess, TaMara:
This will have to be quick today. It's been crazy here and I'm once again on a deadline. Some day I'll be able to actually cook more than stir-fry and salads again. But let's have some fun tonight. I thought in honor of our friends at Balloon-Juice's "LOUDMOUTHS ACROSS AMERICA TOUR 2012" it might be fun to put together some road food for their trip.

JeffreyW thinks sandwiches are the perfect trip food: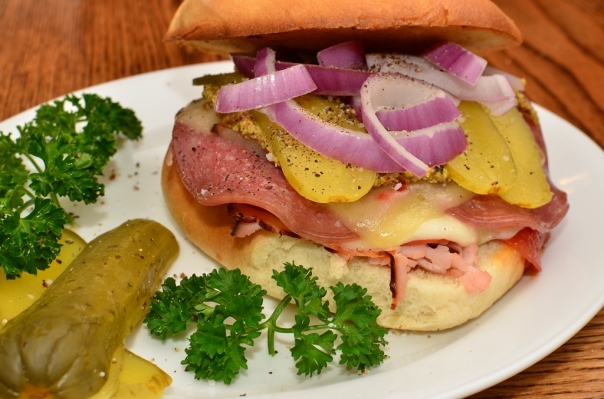 __
And he has a treasure trove of mouth-watering sandwich ideas, right here
I like the idea of a flavorful sandwich, I mean what's to argue with there? For my car trips, I often pick up a bag of Vic's popcorn and some mixed nuts. Then I always make a batch of something sweet to take along, too. Last couple of trips it's been Orange Cookies (recipe below). What do think our intrepid explorers should take with them to North Carolina? Anyone else going to be there? Who else thinks this trip is going to be epic? Can't wait for the videos…
Orange Cookies

¼ cup milk
2 tsp lemon juice
½ cup butter
1/2 cup brown sugar
1/4 cup sugar
1 egg, beaten
2 tbsp orange zest
¼ cup orange juice
½ tsp vanilla
1 ¾ cups flour
½ tsp baking soda
1 tsp baking powder
dash salt
½ cup chopped pecans or walnuts or almonds
bowl & baking sheet
Add lemon juice to milk and let set for 5 minutes. Meanwhile, cream butter & sugar, add egg, orange peel, orange juice, vanilla, & milk. Mix well. Sift together dry ingredients, then add to butter mixture. Add nuts. Refrigerate 15 minutes or more (keep refrigerated between batches, also).
Drop by teaspoons full to baking sheet. Bake at 350° for 15 minutes, or until golden brown. Makes 3 dozen.