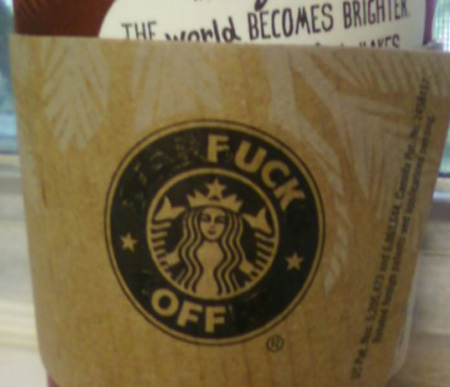 In a tradition that started at Rumproast several years ago, I like to wind up the year in blogging by saying a hearty "fuck off!" to five people / trends / things that really need to go away in the coming New Year and invite readers to add their own picks and thoughts.
The competition is fierce every year, but I'm not sure I've ever contemplated such a worthy roster of candidates as confronts us here in late 2012. But here goes:
1. Everyone named "Bush." No Jeb! No George P. Bush. No one else with the last name "Bush" should be discussed in connection with an elected office in the US, ever again. This includes people named Bush who are not actually related to George W. Bush. That's not fair, but tough shit. No more Bushes. The band "Bush" can stay, though.

2. The expression "baby bump." I don't know who started this, but I suspect it was someone like the insufferable Tina Brown. Well, enough, goddamn it. It's bad enough to discuss royal uteri and celebrity fecundity as if it were even remotely important to anyone but the principals involved without resorting to infantile verbiage.

3. Donald Trump. Has any single earthling who was not a genuine murderous despot ever cried out for an extinction-level asteroid strike as self-importantly, relentlessly and absurdly as Trump? Whether he's trying to bully Scotsmen or injecting himself into US politics or pimping blatantly racist birther conspiracy theories, Trump is an embarrassment to the human race, and his mug should disappear from my teevee. Forever.

4. The Tea Party. It was never anything more than a Koch-funded rebranding campaign to mitigate the damage to the GOP's image wrought by walking disaster George W. Bush. But pundits and political operators who should know better still persist in treating it as a genuine grassroots movement. Well, enough of that bullshit. Let's see no more Gadsden flags, faux Colonial breeches and tricorn hats in 2013.

5. Camille Paglia. This "crassly egocentric, raving twit" should have had the good grace to slink off into oblivion forever when the late, great Molly Ivins laid the definitive smack-down [PDF link] on her more than 20 years ago. And yet she persists. Fuck off, already.
Who / what else should kindly fuck the fuck off in 2013?
[X-posted at
Rumproast
]