Here are some so-not-heart-healthy fish tacos for your consideration: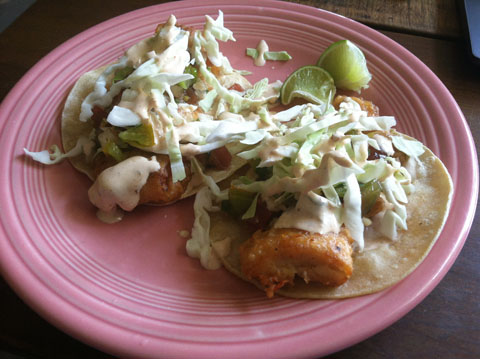 I made these last night, and they were delish.
In other news, my air-conditioning repair nightmare continues. After the electrician extracted $750+ out of my bank account to install a new box and otherwise bring the electrical thingie that serves our central A/C unit up to code, we still didn't have cold air.
An A/C tech came out and examined it. Looks like we can take a gamble on a $300+ freon refill that may or may not solve the problem (but will definitely cost $300+) or spring for a new unit. Which costs about FIVE-FUCKING-THOUSAND-DOLLARS! We're getting a second opinion.
Going without A/C in Florida during the summer isn't really an option. Maybe I should just sell my fucking house and move.