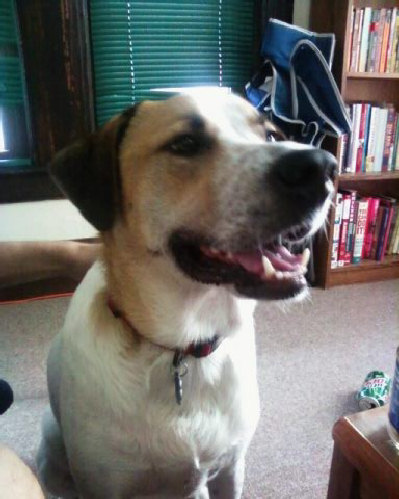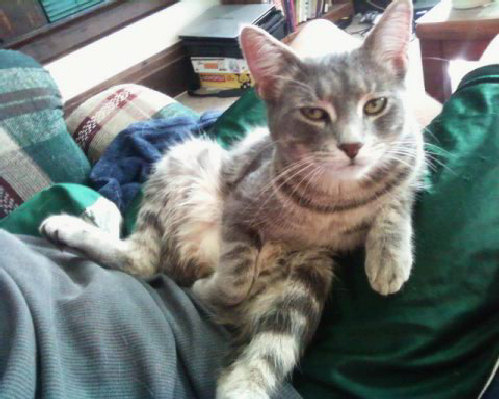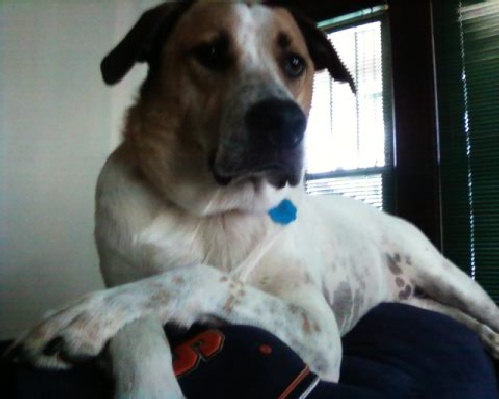 From commentor Jacquie:
I had to share the story of how I found my little pack. I will preface these comments by saying that while I grew up with adopted dogs and cats, I had no intention of getting my own, at least until I had my own house.
__
Ah, but life sometimes has other plans for us, does it not? And so, on Good Friday in 2008, I found myself at Lollypop Farm with a friend who was picking up a kitten she had adopted during a charity event. Because school was out for the day, the shelter was mobbed with families, and my friend had to wait two hours for her little fluffball. While we were waiting, I decided that no harm could come from looking at the dogs (WRONG). It was then that I met a 6-month-old beagle-Great Dane mix (I KNOW) named Freckles, for the black spots all over his belly, who was the cutest animal I had ever seen. I was living alone in a crappy apartment with no money, but my friend insisted that this "Freckles" would be happier living with me than in a cage. I had one of the workers introduce me to the mutt, and I was in love. He had had a rough life, dumped on the street with his brother, who had just been adopted himself. After $125 and a traffic stop during which he tried to leap out my car window, he was rechristened Eliot (Known Aliases: Jellybean, El Poochacabra, Moan Chompsky, Wondermutt). He has an amazing personality, a mischievous couch-eating streak, an infectious smile, overwhelming separation anxiety, and a mighty powerful wagger. I don't remember life without him anymore.
__
Fast forward to last November. I make the short drive home from work every day at lunchtime, year-round, to take a walk with Eliot. This is partly because he will destroy my apartment if I don't, and partly because I will destroy my office if I don't. So it was a very cold, dreary day with a soaking rain, but I had my duty to my dog, and we were going to walk, by God. By way of backstory, I had also found a wonderful boyfriend since getting Eliot, and we had been idly discussing getting a cat. And when we returned from our walk on that cold, wet, gloomy day, there was a tiny gray tabby kitten sitting on our doorstep, mewing as if to say, "I wondered when you would get home." It was like the universe picked the kitten and delivered her to us. After some failed attempts to find her owners, we accepted that we had a cat now, and dubbed her Steve French (Known Aliases: Stevie, Miss Stevens, McMurfle). She is trying to figure out how to operate the microwave. Her favorite game is "hide in an empty beer box until the dog walks by, then attack."
__
The moral of my story is that when it is your time to have a pet, don't fight it. My kiddos make every single day better. Even when they're awful.
__
P.S. I attached the pictures that I thought best conveyed their charming personalities. I wish I had a good video of them playing together.