Commenter Summer had a meet up in North Carolina on very short notice and this is her account:
These two mysterious and exotic people are Summer (NOT a serial killer) and Tom (recent NC transplant), who populated the inaugural NC BJ "meet up." Being readers of JC's blog since the early aughts and having five dogs and one cat between our two households, we had a great time regaling each other with pet stories and Balloon Juice memories since the dark days of the Bush administration. We talked some state and national politics, activism, bike commuting, and Durham awesomeness. We raised our glasses to Tunch, in celebration of his life and in gratitude for his influence.
With the Moral Monday momentum, we thought having a bigger North Carolina meet up in three weeks (8/5), again following a Moral Monday, would be great. Sorry we didn't catch everyone this time. Please email summerjsmith97 at gmail if you'd like to be there or influence scheduling toward another date.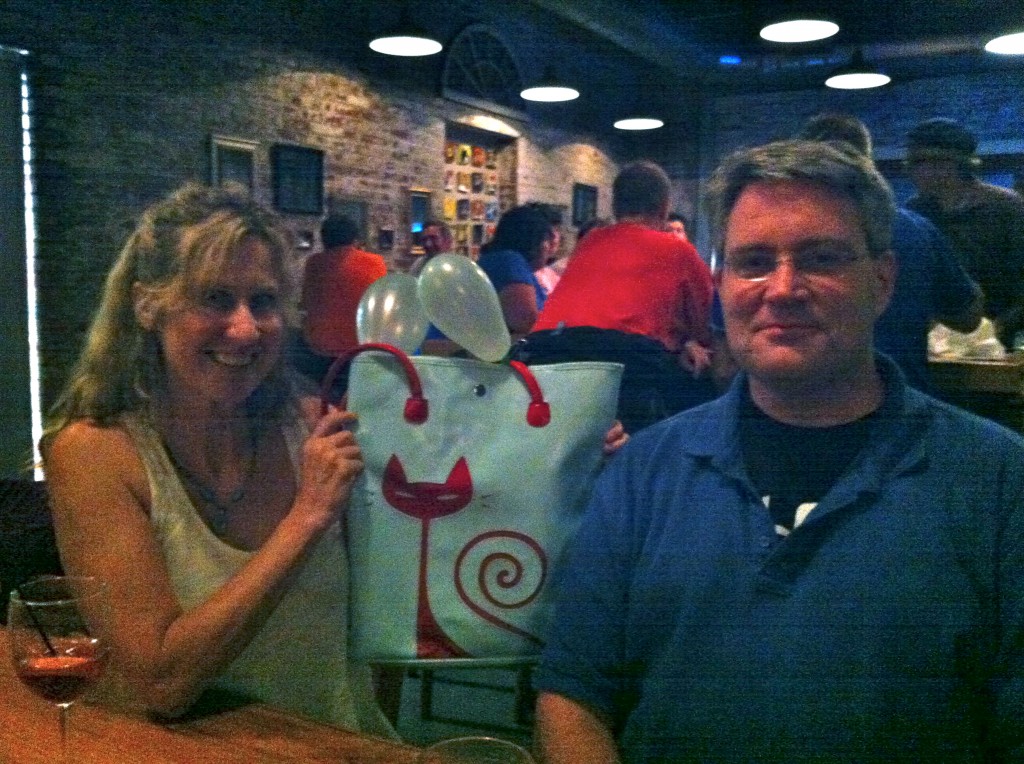 Speaking of North Carolina, conservatives in North Carolina are adding further restrictions to voting. These new rules are directed at college students.
I think it would be a good idea right about now for voting enthusiasts to become poll workers. I resigned as a poll worker after Operation Chaos, which was an order from Rush Limbaugh for Republicans to vote for Clinton in the 2008 Ohio Democratic primary in order to "stop" Obama. Some Republicans in my precinct actually followed this order. They were bragging about it so it wasn't real hard to figure out. That made me mad because Operation Chaos is contrary to Ohio law and it offends my ideas about fair play but I also just found the whole thing so stupid and dispiriting that I quit. It worked out okay because I do election protection now. We don't have another Democratic lawyer here to do it so it's better I stick with that. In a way, Rush Limbaugh is the reason we have a local lawyer doing voter protection in this county. We should all thank him for helping us with strategic placement of volunteers.
Anyway, poll work is a long day (as many of you who are or have been poll workers know) and the pay is lousy but if anyone is willing it would be great to jump in now.