I'm beginning to feel the Cruzmentum. Not just because he renounced his Canadian citizenship so that he can campaign to become a natural born American preznit, but also because of this, from Cruz's school days:
"I remember very specifically that he had a book in Spanish and the title was Was Karl Marx a Satanist? And I thought, who is this person?" Mazin says of Ted Cruz. "Even in 1988, he was politically extreme in a way that was surprising to me."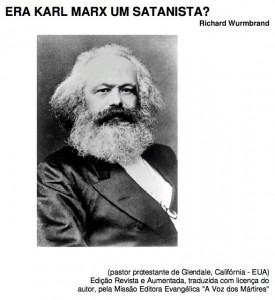 Yes, it was a long time ago and I don't care much about Cruz's Tigertone days, but I'm hoping that Cruz doubles down on this to the point where not only Beck and Hannity but even serious conservatives like Bobo and Joe Scar start telling us "But Karl Marx WAS a satanist".