In California, a Democratic Party-run state:
Dozens of workers at a call center in the Sacramento suburb of Rancho Cordova began fielding calls after a countdown to 8 a.m. Tuesday, the time the state's health exchange opened for business. The agency that runs the exchange, Covered California, reported on Twitter that more than 30,000 telephone calls were received during the first 90 minutes of operations. Another 1,200 were on hold and about 4 percent had hung up.

"Peter Lee, executive director of Covered California…said Tuesday was just the starting point, and it was evident that exchange officials had work to do after the website and phone system were hit with a crush of inquiries.

…

Gov. Jerry Brown, meanwhile, announced he had signed a package of bills to help implement the new law and expand the state's Medi-Cal program for those who are too poor to pay for the subsidized insurance.

"While extreme radicals in Washington shut down our government, here in California we're taking action to extend decent health care to millions of families," Brown said in a statement, referring to the impasse in Congress that has led to a partial shutdown of federal government operations.
Meanwhile, as a result of the government shut down triggered by those GOP extremists, there's this news: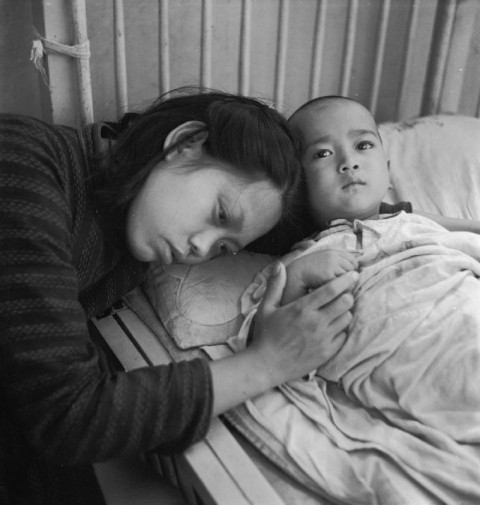 At the National Institutes of Health, nearly three-quarters of the staff was furloughed. One result: director Francis Collins said about 200 patients who otherwise would be admitted to the NIH Clinical Center into clinical trials each week will be turned away. This includes about 30 children, most of them cancer patients, he said. (From behind the WSJ paywall via the Atlantic) (h/t a tweet from science writer extraordinaire Steve Silberman aka @stevesilberman.)
So there you have it:  Democrats strive to get sick people care (and the well, protected), and labor to fix  the bits that don't work.
Republicans leave kids with cancer on the street.
Update:  H/t commenter Baud, it turns out   that Americans in those (GOP-led) states that have chosen to abandon their responsibility to their citizens actually do twant healthcare from the Feds (via TPM):
Nearly three million people have visited the federal health insurance marketplace created by Obamacare on its first day, according to the U.S. Department of Health and Human Services.

Since midnight, 2.8 million people have visited the website, which will serve consumers in more than 30 states, and 81,000 have called the marketplace's call center. Those numbers were current as of late Tuesday afternoon.
Image:  Cecil Beaton, A mother resting her head on her sick child's pillow in the Canadian Mission Hospital in Chengtu, 1944.