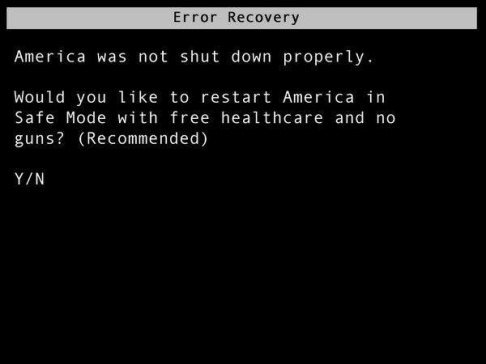 Thank you, commentor Siubhan Duinne!
Also (just in time for Celebrate Invasion, Genocide & Despoilation Day, aka "Columbus Day") Noreen Malone at TNR offers her nomination for "The Single Most Ridiculous Thing That's Been Said During the Government Shutdown":
On Sunday, Sarah Palin and Ted Cruz converged on Washington, D.C., to co-headline a protest against the federal government's closure of the World War II Memorial. It is perhaps not surprising that one of the more cynical and patently ridiculous statements made by a politician during the shutdown emerged out of that occasion. (It IS mildly surprising that Sarah Palin didn't say it.) Cruz, the junior senator from Texas asked the crowd "a simple question" that in fact included a very complex layer of sophisty. "Why is the federal government spending money to erect barricades to keep veterans out of this memorial?"

Let's unpack that:

1) Ted Cruz, prom king of the Tea Party, is a major reason the government is shut down…
Read the whole thing for the capper.