Lots of interesting national security stuff in the Times today.  As AL noted this morning, Charlie Savage has a sharp piece on the irrelevance of bulk data collection at the NSA to actual useful intelligence work.  And then there's this, from Matt Apuzzo:
The company that conducted a background investigation on the contractor Edward J. Snowden fraudulently signed off on hundreds of thousands of incomplete security checks in recent years, the Justice Department said Wednesday.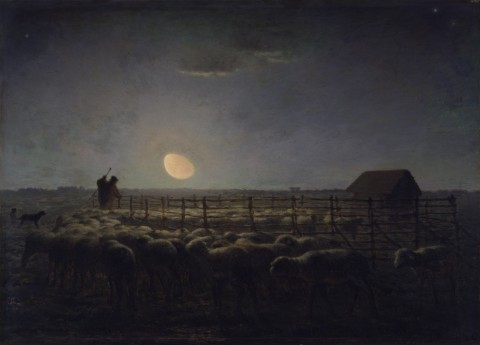 The government said the company, U.S. Investigations Services, defrauded the government of millions of dollars by submitting more than 650,000 investigations that had not been completed. The government uses those reports to help make hiring decisions and decide who gets access to national security secrets.
Uhhh.
Tumbrel time, I'd say.
Image: Jean François Millet, The Sheepfold, Moonlight, between 1856 and 1860.