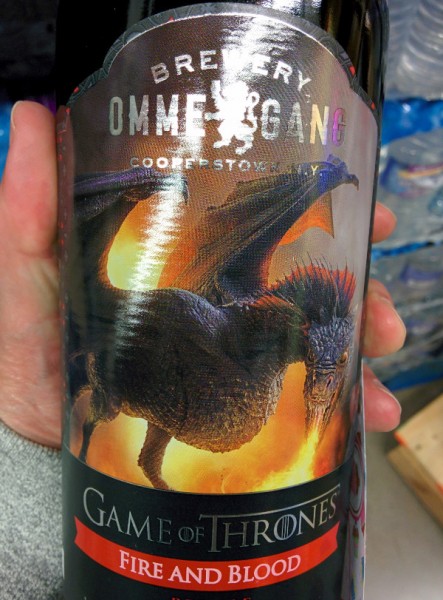 I've never seen an episode of Game of Thrones, but I thought fans might be interested in this.
On the topic of TV, Kathleen Geier has a couple of theories about slipping Mad Men ratings, which are down 1/3 for this year's season premiere versus last year's. You can read them here. Mine's a little simpler: splitting up the last season of a big ensemble drama like Mad Men diminishes it.
AMC probably thought that splitting up Mad Men would work because it worked for Breaking Bad. But that show was driven by one character: Walt. All the other characters in that show existed mainly as someone for Walt to interact with, so it was possible to split the last season without sacrificing the momentum of the show.
But, even though Mad Men is centered around Don Draper, he's not the Walt of that series. Other characters (Roger, Pete, Peggy, Joan, Sally, Betty) have complex story lines, and some of the magic was the way the writers were able to weave together the stories of the different characters in the eleven episodes between the intro and the season finale. Cutting it into two seven episode seasons means less time to spin those tales, and last season had a rushed air to it. Without giving away spoilers, this season's first show was kind of "meh" because the writers were again pressed to catch us up with too many characters in one episode, especially considering how the cast has grown and that action takes place on both coasts. So, there were a lot of "drive by" scenes where we had a brief glimpse of a character without any real advancement of their story. I haven't seen the second episode yet, but I'll be interested to see if the writers can pull it together, because this double ending nonsense is a real constraint.