Poignant philosophical statement on a public park bench: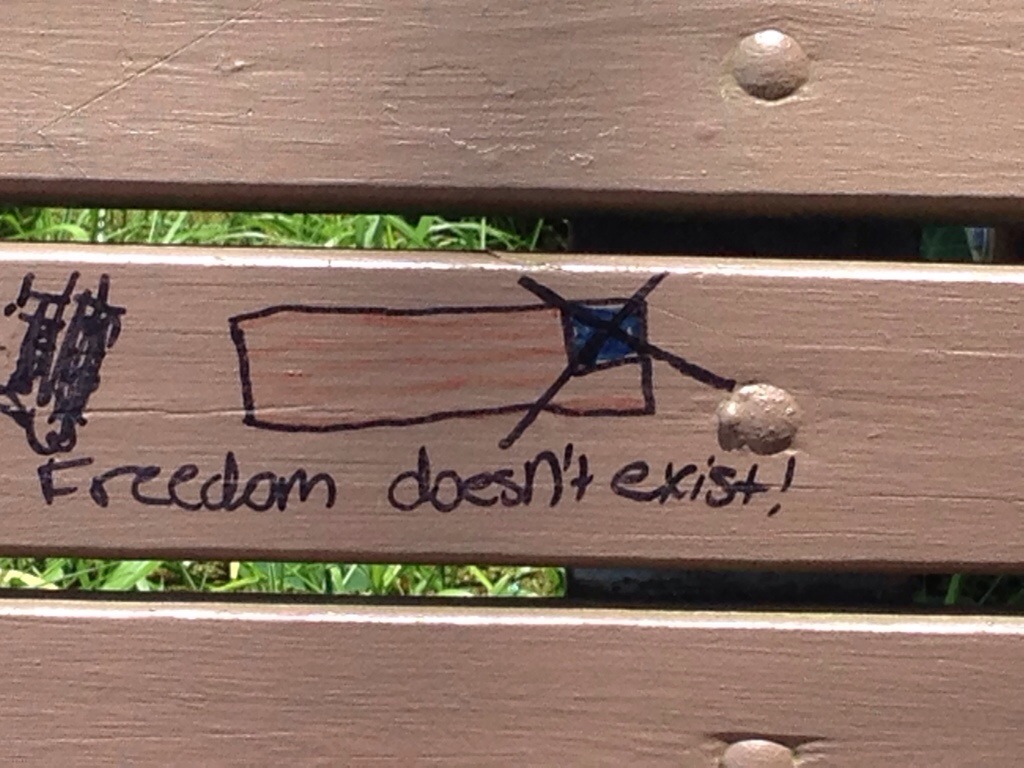 What is the most surreal conversation you've ever had with a stranger? I had a very odd discussion with a door-to-door cleaning solution saleswoman once. She had ignored our prominent "No Soliciting" sign and launched into her presentation.
I tried to cut her short by saying, "I'm as broke as the Ten Commandments." She took great offense at that turn of phrase and accused me of mocking God.
"I did nothing of the sort," I replied, and pointed out that if one believes the Judeo-Christian account of events, the Ten Commandments were literally broken by Moses in a snit over the golden calf idolatry and figuratively broken on a daily basis by the majority of human beings on the planet.
This did not seem to mollify her, but she asked if she could use our restroom, and like a stupid bumpkin, I let her.
She took a massive crap that clogged up our toilet and stole a whimsical fish-themed toothbrush caddy, thus breaking at least one goddamned commandment herself.
I'm not sure what made me think of that, but it's one of the weirdest conversations I've had with a stranger. If you exclude pharmaceutically enhanced discussions anyway.