Lily is very tired of this bullshit Mo-Do discussion, so she is racked out on the couch while Shawn plays the bass: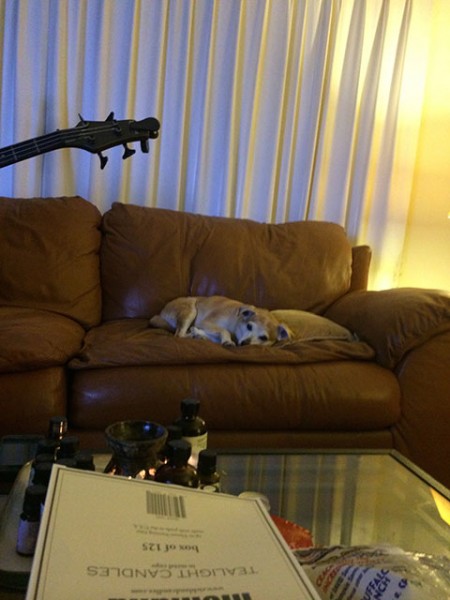 We're actually playing Frampton (our buddy Geoff was a big Frampton fan, as well as Traffic), I just brushed Steve, Lily is approving of the music selection, all the pets have been pottied and treated, and I seriously think I am the luckiest person in the world. I have good pets, my folks are alive and healthy and live down the street, my brother and sisters are all healthy and I get along with them most of the time, and this is what Steve looks like right now as Shawn plays along: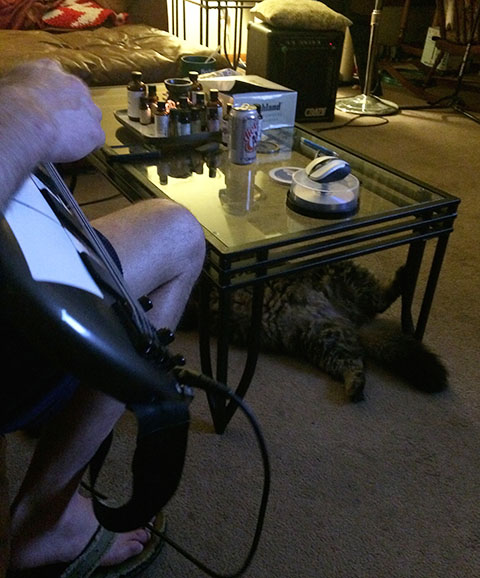 I have good animals, good family, good friends, good food, good essential oils, a calm and caring environment, and I just feel like I have finally figured shit out. Not to get all maudlin, but a lot of things in life take time to sort out and you have to figure out what matters. Sometimes it takes longer for others (translation- ME), sometimes the things you have gone through make the process slower. But when you get there, it's so fucking sweet. Like honeysuckle plants in June with a cool breeze and no humidity and the Allman Brothers.
We all need a separate peace.