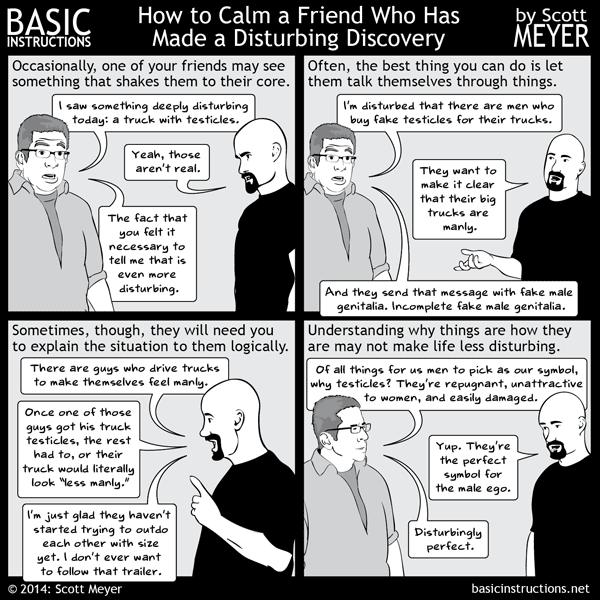 (Scott Meyer's website)
Speaking of chrome-plated fake ballz, the GOP says they're going to sue President Obama for… not properly enforcing the ACA. Yeah, that law they fought so hard against enacting in the first place. Per NYMag:
… When House Speaker John Boehner announced last month that House Republicans would attempt to sue President Obama for failing to "faithfully execute the laws of our country," he was vague about which executive actions they found objectionable. On Thursday, a draft resolution authorizing the suit revealed that it will focus on Obama delaying the Affordable Care Act's employer mandate twice since last summer. "The president changed the healthcare law without a vote of Congress, effectively creating his own law by literally waiving the employer mandate and the penalties for failing to comply with it," Boehner said. "That's not the way our system of government was designed to work. No president should have the power to make laws on his or her own."…
Dave Weigel linked to the official document, and adds:
… This is not quite the most riveting basis for a lawsuit, but it's the one we've got. Next Wednesday the House Rules Committee meets to talk it over; a journey begins to the D.C. Circuit, which can toss this over the lack of standing, or the Supreme Court, which can also toss it but at least be appealed to if Republicans lose Round 1.
***********
Apart from public displays of fake MANLINESS!, what's on the agenda as we wrap up another week?