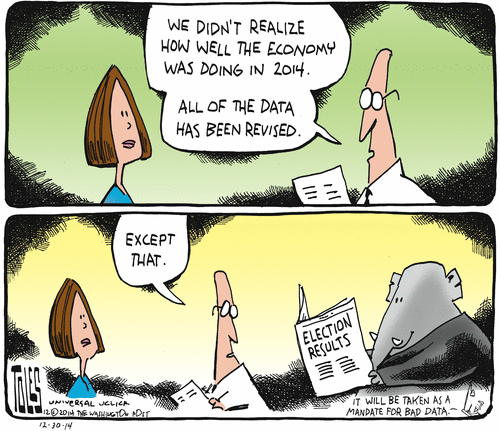 At Vox, Ezra Klein interviews aspiring psychohistorian Paul Krugman:
… Ezra Klein: A fear I hear about a lot lately is the idea that we'll build a self-improving artificial intelligence that will ultimately destroy us.

Paul Krugman: The history of artificial intelligence is that it's always ten years ahead, and that's been true for about 50 years.

Ezra Klein: But let's assume it does emerge. A lot of smart people right now seem terrified by it… I wonder, reading this stuff, whether people are overestimating the value of analytical intelligence. It's just never been my experience that the higher you go up the IQ scale, the better people are at achieving their goals… It often seems to me that one of the reasons people get so afraid of AI is you have people who themselves are really bought into intelligence as being the most important of all traits and they underestimate importance of other motivations and aptitudes. But it seems as likely as not that a superintelligence would be completely hopeless at anything beyond the analysis of really abstract intellectual problems.

Paul Krugman: Yeah, or one thing we might find out if we produce something that is vastly analytically superior is it ends up going all solipsistic and spending all its time solving extremely difficult and pointless math problems. We just don't know. I feel like I was suckered again into getting all excited about self-driving cars, and so on, and now I hear it's actually a lot further from really happening that we thought. Producing artificial intelligence that can cope with the real world is still a much harder problem than people realize…
More fun stuff at the link, but my personal favorite remark from the good Professor:
"[A]s a Times columnist, I can't do endorsements, so you have no idea which party I favor in general elections."
***********
Apart from keeping, as R.A. Lafferty would say, "tongue so firmly in cheek as to protrude from the vulgar bodily orifice", what's on the agenda for the day?