Via TPM, this from White House spokesman Josh Earnest:
"Mr. Scalise reportedly described himself as David Duke without the baggage. So it'll be up to Republicans to decide what that says about their conference."
There's an old political story — I've heard it told about LBJ — about the candidate who tells his campaign manager to spread a rumor that their opponent enjoys the carnal knowledge of barnyard animals.
"I can't call him a pig-f**ker!" the staffer replies. "No one will believe it."
"Sure," says LBJ (oh heck. Go with it).  "But make him deny it."*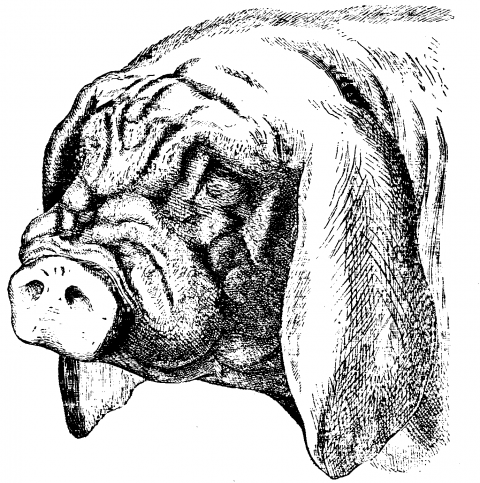 The beauty here is that there is no phantom pig in the room at all.  There's no possible denial, just, at best a bit of weaseling:  "I didn't know; I didn't mean it; I'm sorry if anyone was offended."
Republicans are who they are, the people their actions define them to be.  The Democrats' job is to make sure they own it.  To that end, Mr Earnest, keep stuff like this coming:
"It is the responsibility of members of the House Republican conference to choose their leaders," Earnest said. "Who they choose to serve in their leadership says a lot about who they are, what their values are and what the priorities of the conference should be."
*The line works best when you really bear down on "deeeennnnyyyy"
Image:  Charles Darwin, Head of Japan or Masked Pig, Copied from Mr. Bartlett's paper in Proc. Zoolog. Soc. 1861, p. 263., illustration in The Variation of Animals and Plants under Domestication, Vol. I, Ch. 3 1868.