Bigfoot is back in the news in Tampa Bay: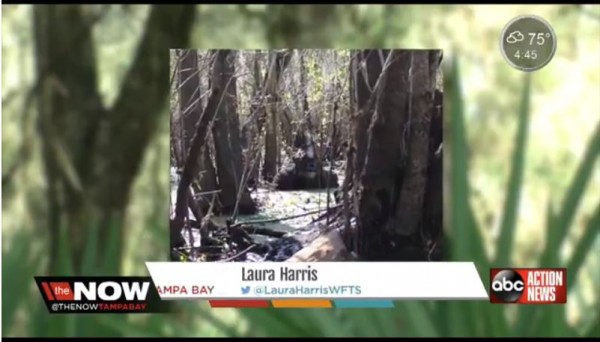 From the news report:
TAMPA – Bigfoot is back on the radar at a Tampa Bay park.

If you recall over the Christmas holiday a fisherman sent us a picture of what he is calling a creature wading through a swamp near USF.

Now a second person sent us a different photo of a footprint.
The authorities (i.e., the park ranger who rides around the area in a golf cart all day to keep USF students from smoking pot and / or shagging on the park trails) are skeptical. But it's possible an entire community of skunk apes is living right under our noses.
What's up today? We're kid-free for most of the day, so we may go on a Bigfoot search. Or perhaps we'll investigate an even more elusive phenomenon by looking for a Rays win during Spring Training.
ETA: Dave Holmes at Esquire wrote an open letter to Kid Rock in which he asked Rock to stop being an obtuse prick about using the word "gay" as a pejorative. It's awesome. You can read it here.