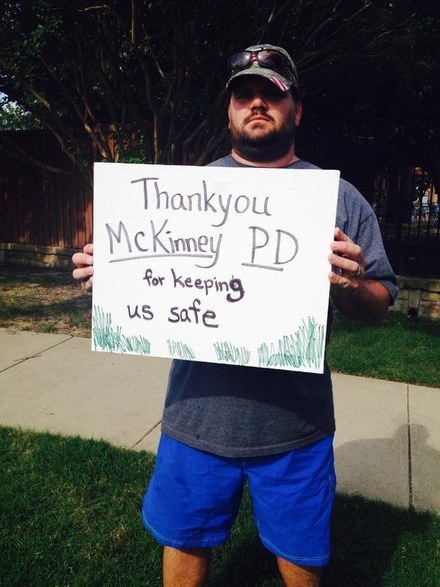 Isn't this just entirely fucking predictable:
The man who called 911 to complain about a group of black teenagers at a pool party in Texas, and defended the controversial police response as a "good amount of aggression", is a convicted felon who spent time in jail for violent behaviour and torturing animals.

Sean Toon was sentenced to more than nine months in jail after pleading guilty to killing and maiming prize farm animals and covering them in paint, according to court records in Texas. He was separately sentenced to two and a half months for an assault.

***

In November 1999, aged 18, Toon and three high school friends were arrested and expelled from school after vandalising the agricultural centre of a rival high school district and attacking animals housed there, many of which were owned and cared for by school children.

"Cows and pigs were cut and bruised, apparently beaten with wooden boards. And baby turkeys were slain, their limbs torn apart," the Dallas Morning News reported at the time. Dale Gardner, a teacher in the school district's agriscience and technology program, told the newspaper: "It was brutal. There's no way to describe it. I've never seen anything like it."

About a dozen prize turkeys, which were reportedly being bred by a student aiming to win money for his scholarship fund, were feared killed.

Animals and buildings were covered in green and gold paint, according to reports. These were the colours of Toon's high school, Newman Smith, whose football team rivalled that of RL Turner High, whose students used the agricultural centre.
Why is it that every fucking one of these assholes always looks like an extra from the cast of Mississippi Burning? I seriously don't know how people blog without swearing, as a side note.