Well, I made it to the Great Smoky Mountains, driving from Florida to North Carolina during the flood of the half-millennium. Honest to dog, it rained every step of the way.
We passed through (valued commenter) Raven Country: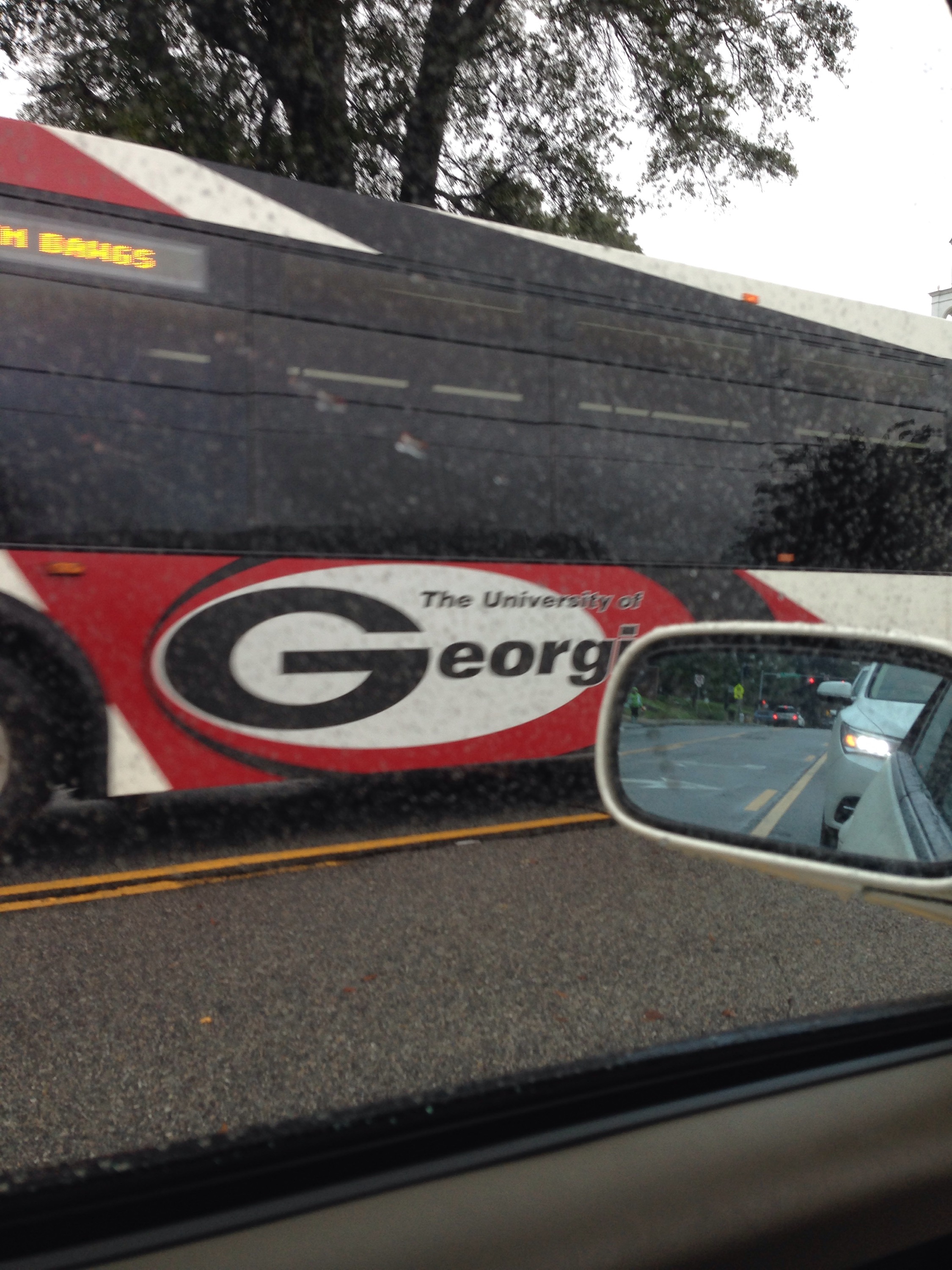 (Sorry about your Dawgs, dude. But how 'bout them Gators?!?!) We ate like two-headed hogs at the world-famous Dillard House: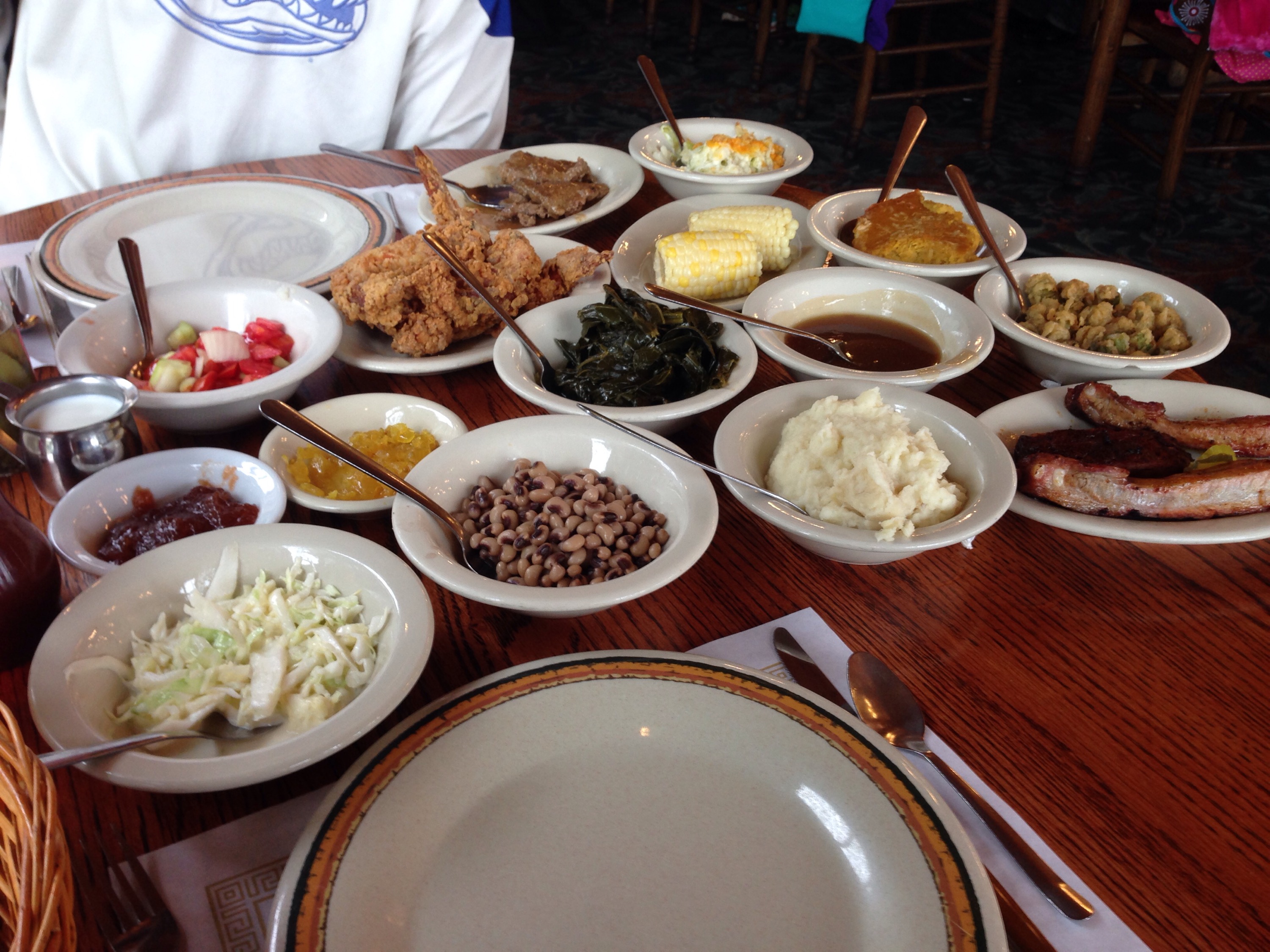 We traversed terrifying mountain roads and amassed scores of hateful followers who were no-doubt cursing us as stupid fucking Floridian, leaf-peeping scumbags who have no business driving on so much as a bunny slope. But finally we arrived: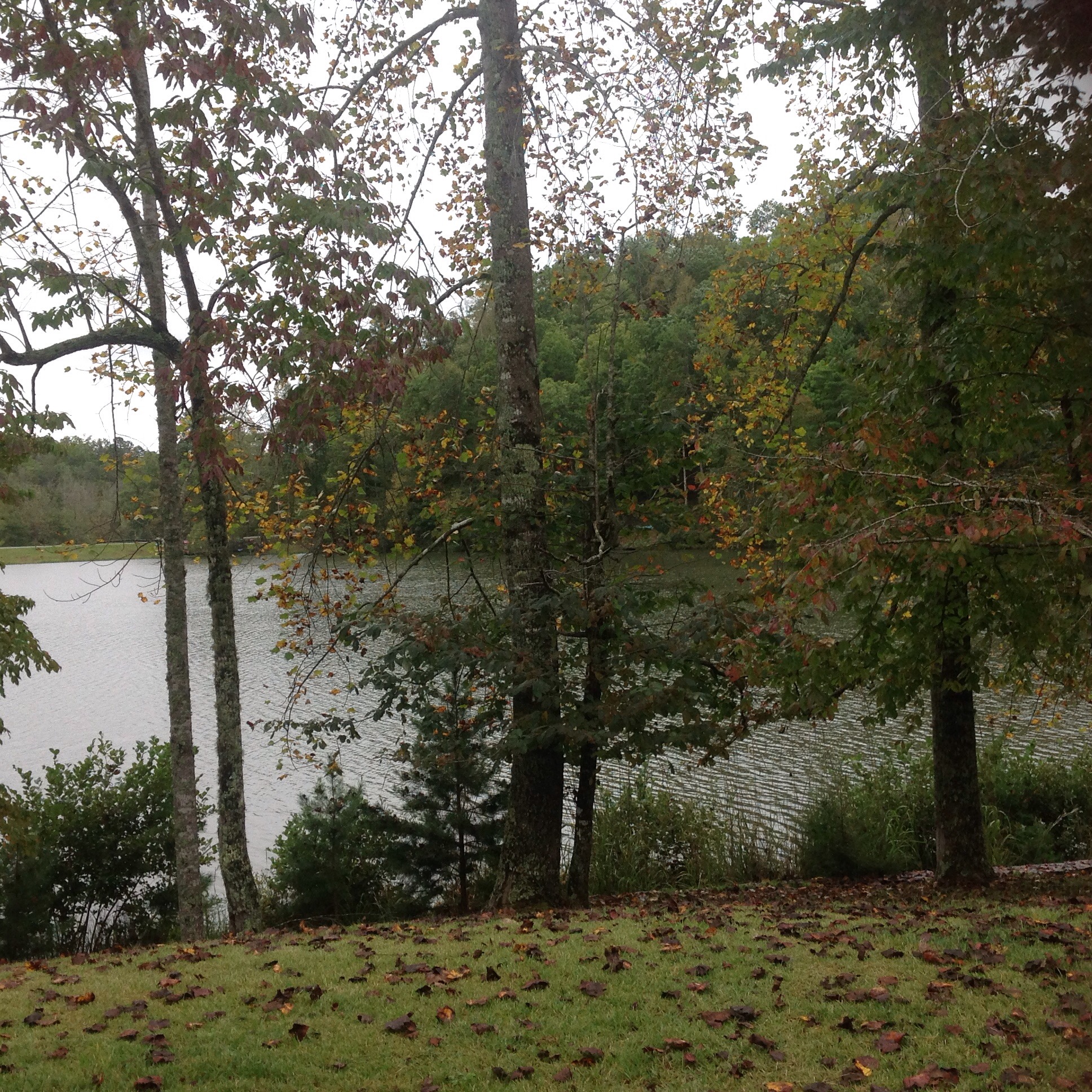 It's lovely but COLD! My siblings laughed at me for bringing two large suitcases filled with every sweater and lined jacket I own, but they'll soon be asking for loaners. I'm feeling magnanimous, so I will say yes.
Now we're watching the Panthers whup the Bucs (I've got the Panthers minus 14, and those feckers better cover the spread!).
What are you up to today? Open thread!