Economists see downside risks and recession odds receding in U.S., WSJ survey says https://t.co/HcYfBa0PIy

— Nell Henderson (@NHendersonWSJ) November 12, 2015
And from Kevin Drum:
That got me curious: have real wages risen over the past couple of years? My preferred measure is production and nonsupervisory wages, and it looks like Lacker is right. Compared to CPI, the general trend is upward. It doesn't look to me like it's accelerating, but it does seem to be going up.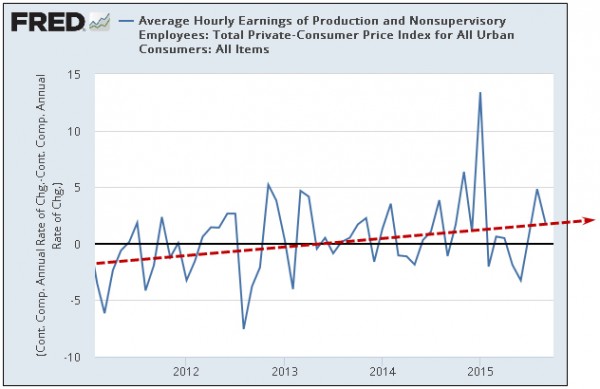 A decent economy with growing wages is good, all else being equal, to incumbents without regard to party. Another good six months of good economic data will have the Clinton campaign very happy.