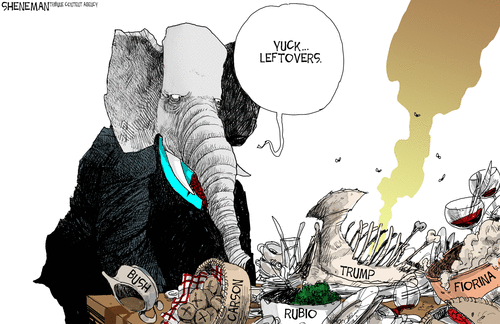 Because sometimes all you can do is cope. One foot in front of the other, one step at a time. Got a nice Thanksgiving message (okay, a block email) from my senior Senator Elizabeth Warren…
I buy all sorts of things for Thanksgiving that no one in the family eats much during the rest of the year. Jell-O for Aunt Bee's special dish (she's gone, but the green Jell-O salad lives on). Canned onion rings. Marshmallows.

I'd stopped doing the sweet potatoes with toasted marshmallows on top, only to get protests from the family. I said I wasn't going to keep making it. "You don't eat more than a few nibbles, and I end up throwing most of it out."

My daughter Amelia and son Alex dissolved into gales of laughter. "No, no, you've got to keep making it." Even Bruce was in on the joke.

Finally they confessed why they looked forward to the dish. The last thing I do, once all the dishes are laid out and the turkey is on the table, is put the sweet potato casserole topped with carefully arranged marshmallows under the broiler, while everyone heads to the table.

And about half the time, I get distracted and remember the sweet potatoes only after the marshmallows have caught fire.

Amelia and Alex claim that, while they were growing up, that was the highlight of Thanksgiving: Would mom set the marshmallows on fire again this year? And, if I did start a fire, how exciting would it be? Would I scream? Would I set the kitchen towels on fire again? Would I carry the flaming dish to the sink while everyone rushed into the kitchen and yelled advice? …

Thanksgiving is a time to be grateful. As I look around this morning at my own kids and grandkids, making new traditions and hopefully not setting the house on fire, I'm deeply thankful to have the opportunity to fight for families in Massachusetts and all across the country – and I'm thankful to have you with me for those fights.
***********
Best of luck to all the people traveling after the holiday (or wishing they were). What else is on the agenda for the day?