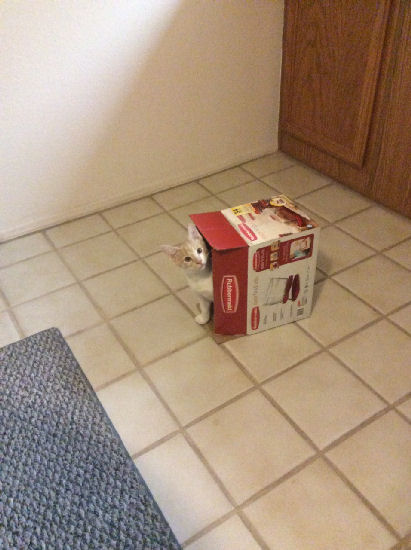 From cat-rescuer and kitten-wrangler Marc:
Used all my mismatched Tupperware to send leftovers along with my guests. Went out and bought this box for the kitties, and it happened to have a brand new set inside.
***********
Apart from life's simple pleasures, what's on the agenda for the start of another week?