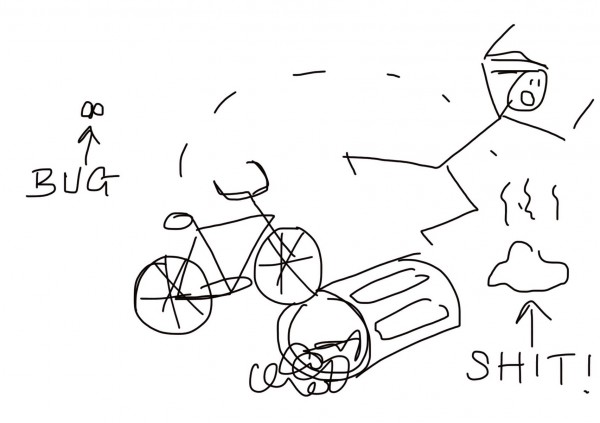 In a thread yesterday, valued commenter Schrodinger's Cat confessed that she injured her foot by tripping over her own husband. Perhaps because misery loves company, she also suggested that we should compare ridiculous injuries. Here's a thread for that purpose. I'll go first:
Several years ago, I was riding my bike down a quiet side street at moderate speed when a Japanese beetle (notoriously clumsy flyers) smacked into my forehead. It was a more violent collision than you might imagine, Japanese beetles being fairly big as far as insects go, and it caused me to swerve into a large trash can that was parked next to a driveway.
I knocked over the (full!) trash can and landed in the soft grass…in a big pile of dog shit. So to recap, a BUG caused me to lose control of a bike, slam into a trash can and land in dog shit. I only twisted my ankle, but that was small comfort as I limped home with a welt on my forehead and dog shit all over my clothes.
Our host's domestic mishaps are legendary, and I've always suspected we have a particularly accident-prone readership. So I know you can top that. Fess up!