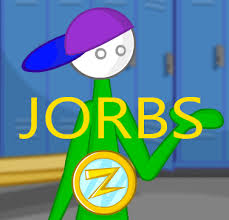 Another pretty damn good jobs report for February.
The U.S. generated 242,000 new jobs in February, snapping back after a modest slowdown in hiring in the first month of 2016. Economists polled by MarketWatch had expected an increase of 198,000 nonfarm jobs. The unemployment rate was unchanged at 4.9%. Employment gains for January and December, meanwhile, were revised up by a combined 30,000, the Labor Department said Friday. The government said 172,000 new jobs were created in January instead of 151,000. December's gain was raised to 271,000 from 262,000.

Yet despite the big gain in new jobs, average hourly wages fell 3 cents, or 0.1%, to $25.35. Hourly pay rose a mild 2.2% from February 2015 to February 2016. And the amount of time people worked each week dropped 0.2 hours to 34.4 hours, the lowest level in two years. The labor-force participation rate moved up to 62.9%, the highest level since May, as more than half a million people joined the labor force.
Wage growth is still an issue, but at least labor force participation is stating to turn around.  People are coming back to the work force.  Big numbers for February and upward revisions for December and January don't hurt either.
Most importantly the measure of underemployment dropped to a new cycle low of 9.7%, which is a big deal.  We're definitely on the way back up, looks like.