[
Obligatory sound track
]
Way late with this post, but if any of y'all happen to be in the Tucson, AZ area this weekend, I'll be doing a bunch of stuff at the excellent Tucson Festival of Books.  It's truly an all-in event; just an outrageous amount of book love crammed into two days.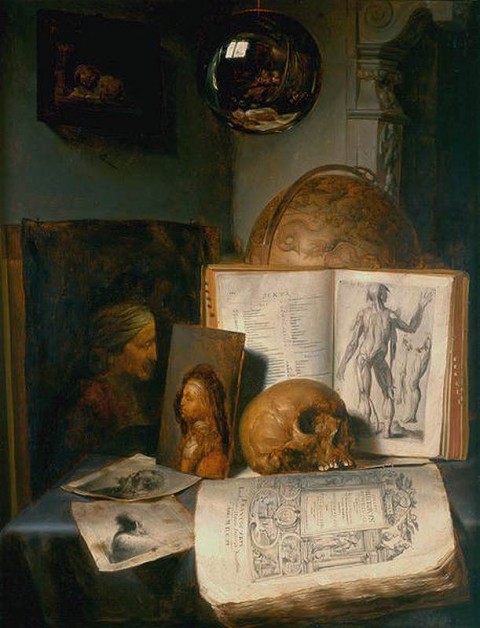 My own motes in this maelstrom come at 10 a.m. and 4 p.m. both days.  On Saturday, I'll be participating in a couple of panels, "Genius: Lives in Science" in the morning and "How We Got Here: Histories of Science" in the afternoon.  Sunday morning I'll be doing a workshop/Q & A on science writing — how that will go will depend on who shows up and what they want to talk about — and in the afternoon we'll be on to "Our Nearest Neighbors In The Solar System," a chance to talk Planet Nine, Kuiper Belt Objects, those funky moons that orbit the Pluto-Charon system…and maybe just a bit about our should-be, could-be, never-was friend, Vulcan.
Some come by if you can.  And check out everything else going on — or rather, as that's more than any one person could manage, check out what you like.
Also — an author's plea.  If you happen to have read The Hunt for Vulcan (so nice I linked it twice) do tell your friends, and if you're feeling extra generous, pop up a review on Amazon, or whatever social media venue floats your boat.
Also, also:  for anyone in the Charlottesville, VA vicinity next week, I'll be talking at the Virginia Festival of the Book as part of a panel on "Mysteries of the Cosmos."  That'll be on Friday, March 18 at 4 p.m.  That's another great celebration of writing, reading and the wondrousness of words; it too has an amazing line up of authors, with only yours-truly mucking up the joint; and a spring weekend spent in sight of the Blue Ridge is never wasted.
And just to broaden out the thread — how about talking about what you're reading now.  For me, I just finished work in a genre I don't usually read much: N. K. Jemisin's Inheritance Trilogy, which I enjoyed a lot, and to which I turned after being truly wowed by her The Fifth Season — a novel of geophysics, race, love and vengeance. I'm not sure what the next novel will be just yet.
My non-fiction jones is being fed by a dual read of Andrea Wulf's The Invention of Nature:  Alexander Humboldt's New World and Humboldt's own Personal Narrative of Travels to the Equinoctial Regions of America, and a nightly, just-before-bed dip into Susan Howe's My Emily Dickinson — which is just wonderful, a poet diving into another poet's life and work in a bravura demonstration of criticism as high art.
What's on your pile?
Image: Simon Luttichuijs, Vanitas still life with skull, books, prints and paintings by Rembrandt and Jan Lievens, with a reflection of the painter at work, betw. 1635-1640.