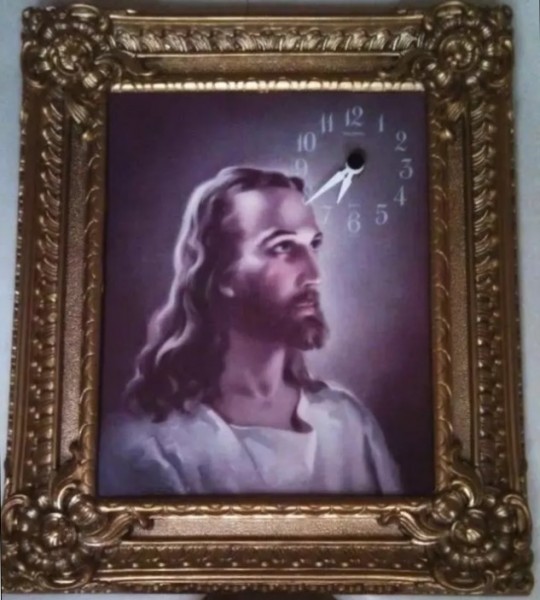 Thought we could use an open thread.
Speaking of Jesus, when I was growing up, the above depiction of Jesus was standard. (Never saw a clock embedded in the painting, though.)
I visited the home of a friend whose parents were Jehovah's Witnesses once and was stunned to see that their version of Jesus had an entirely different look.
I met this friend when he knocked on our door one morning to proselytize. My mom was at work, and several friends and I were doing bong hits and watching cartoons.
We asked the Jehovah's Witness kid if he wanted to do a bong hit, and he said sure! Turns out his parents compelled him to distribute Watchtowers and save souls. He had more fun with us.
Anyhoo, open thread!