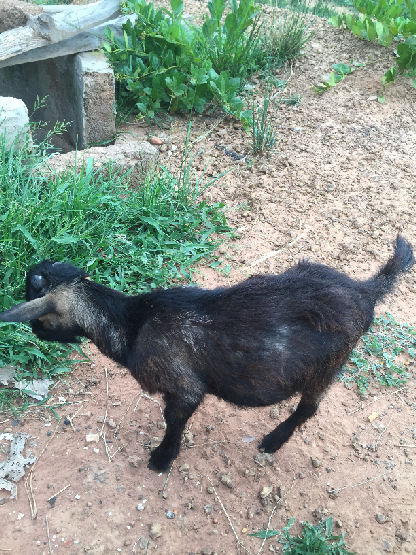 Or so the goat would tell you. From "occasional commenter" Isobel:
This is Shit the Goat. He is named Shit because we are constantly saying "Oh shit, the goat's in the house!". The puns truly write themselves with that name.

He is a six-month-old male goat who is very friendly and likes to lay on the porch and eat with our dogs. Over the last two months, he has become a part of the pack. He loves to eat beans and corn from my hands. He also loves table scraps, specifically ramen noodles.
***********
The late great Molly Ivins once had a dog named Shit (for reasons, but not the same reason).
And if you need another pick-me-up for a Monday morning, the "Chewbacca Lady" [warning: autoplay] really does have the most infectious laugh…
What's on the agenda as we start another week?