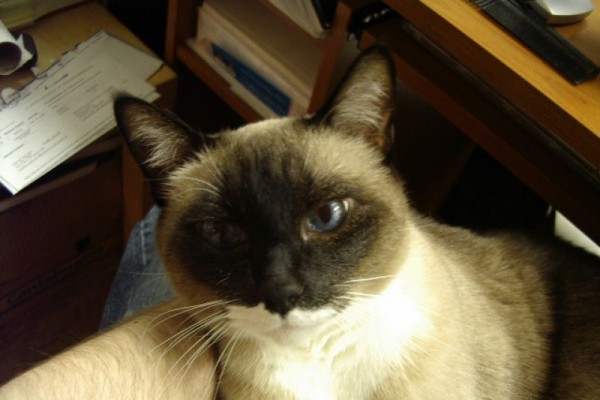 Balloon Juice lurker, former Sadly, No! regular, and founder of FireMeganMcArdle has a bleg:
My 17 year old snowshoe siamese Binkley has been very sick the last few months. The good news is he's going to be ok, the bad news is his treatment so far has cost more than my rent at a time when that alone is not so easy for me to cover, and he's probably not done yet. So I've swallowed my pride and started a gofundme…

I just tweeted a good shot of him looking at Obama on tv in 08, if you're curious about the fuzzball in question.
An old but good shot of the sick boy. "I can haz hope?" pic.twitter.com/VbHJSIbl8t

— Brad (@bradiscranky) May 26, 2016
GoFundMe page here, if you have a soft spot for meezers.
***********
What else is on the agenda, as we wrap up the week and/or prepare for the holiday weekend?