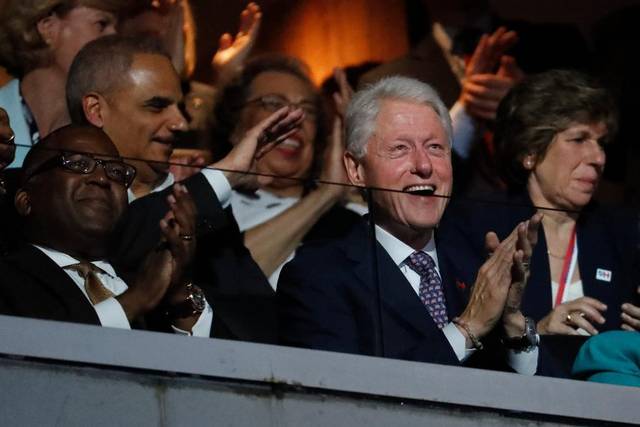 Chickens before they hatch and all that…. but the thing I think I am most looking forward to is the photos of Bill walking into the White House as First Gentleman.
I'm a cynical old trout, but Bill's beaming mug on my ipad has made me giggle like a schoolgirl for the last three days. It seemed like every time someone cracked a joke, or ripped into the Toupéed Apricot Fucktrumpet (but I repeat myself), there was Bill, grinnin' like a dog with three balls and a bone.
It's been a barn burner so far, and the leading lady is yet to hit the stage, but my votes for best supporting act go to the Reverend William Barber for:
"We must be the moral defibrillator of our time. We must shock this Nation with the power of love."
and the equally righteous Mr Khizr Khan for offering his copy of the Constitution to the Hairpiece.
If anyone can link me to a video or a transcript of both, I'd be most grateful.
ETA:
Via TPM