I love to cook, but I don't usually bake — it requires too much precision. But I made some blueberry scones today that turned out pretty well: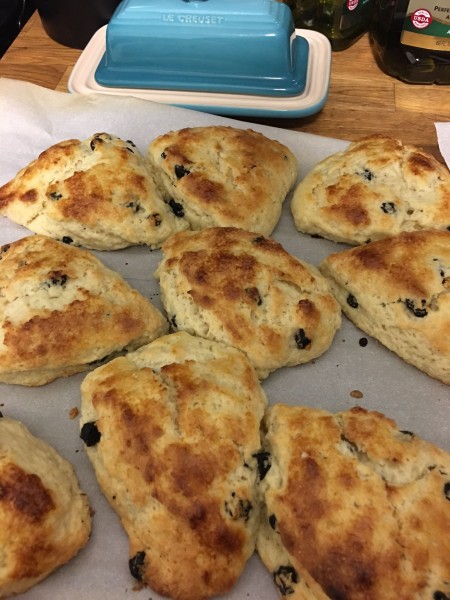 I used a recipe from Epicurious, modified slightly to account for the dearth of Meyer lemons (had to use regular instead).
My kiddo is on a road trip, which makes me nervous as hell. So I'm cooking and baking up a storm as if that will keep the forces of evil luck at bay. It doesn't make any sense, but it's that or Xanax.
Next on the menu: fish tacos. What are you up to?