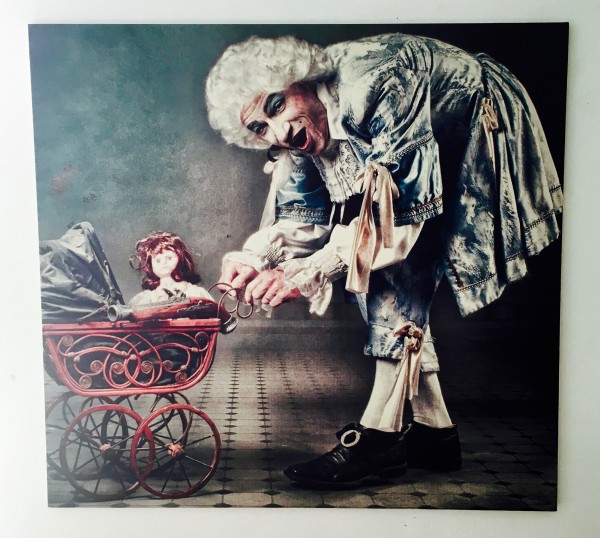 For most of my career, I have been a fixer. More the makes a few calls, has a quiet lunch, bends a few ears kind of fixer than the kind that sidles in the back door and puts six bullets in the problem's head.
That kind of malarkey was fine and dandy, and frankly a bit of a buzz when I was a 27 year old girl clearing the forests of Baden-Württemberg of an infestation of Kthanid-worshipping Himmler clones, or a 35 year old woman putting the frighteners on the odd racist dickhead Democrat governor for Ike. When I turned 50, I made a new rule to turn down any job that meant I had to put down my drink.
I have no shame. I'll stack branches, and queer primaries, and have quiet words with people which inspire a sudden interest in them in employment opportunities in the ice fishing industry. I'll work for anyone who can pay my fees, and I'm not cheap, although nowadays there's rarely anything so crass as payment in cash.
Five days ago, I got the call I have been expecting since day two of Cleveland Hatefest '16.
My client is am old man with old money. Before his family became an old Republican family, they were an old Whig family, and before that an old National Republican family, and before even that an old Jeffersonian Republican family. They've been on the grift for so long, they collect rent on just over 1% of the continental United States
Some of you may wonder how I write the things I write over here, and still get calls from the Republicans. The answer is simple and comes in two parts – first, the 90% of the Republican Party that think they run the Republican Party don't read lefty blogs like this, and even if they did they would assume it was some bolshevik pretending to be me to destroy my reputation. More importantly, I don't work for them because they can't afford me.
I will work with the other 10% of the Republicans, the ones who actually own the party – or at least own the trusts that own the companies that own the consultants that own the Republican Party – they know that what I write is true. The thing is, they don't care. It's not their names or reputations that I am holding up to ridicule – these are not the kind of people who give press conferences or do anything so vulgar as joining a committee. So long as the faces of the Party keep drumming up business, so long as the rubes continue donating, so long as they cash they funnel off keeps trickling down into bank vaults in Bern and Barbados, they don't care about anything else.
Still, getting me involved is not without risks, so a call from this client means only one thing. They're fucked and they would like me to come take the two foot dildo out of their Party's arse, or at least swap it out for something a little less challenging so early on in the evening.
The first thing Mr James said – I'll call him Mr James because that's not his name – the very first thing was, "We've got more cock up us than a two dollar whore at Christmas."
"Rude. I blame the eggnog."
"I wish I could blame the fucking eggnog. He's out of control. He can't fucking stop talking. And he's going to fuck us hard and dry and with a complete absence of lube or snuggling for the next three months."
"You're only just realising this? The man has been dementing since Marla got him in the skull with a bottle of Cristal. How did you let him win?"
"Have you seen the team we fielded at the primaries? Fuckups, slow kids, racists, cockheads and loons."
"And some of them all five. Including the one you ended up with."
Mr James laughed. There was a hint of hysteria in it. "We didn't choose him. We tried to derail him all the way, but he's what the voters of the Republican party wanted."
"The voters the Republican party spent the last fifty years winnowing down to fuckups, slow kids, racists, cockheads and loons?"
"Don't quote my words back to me, he snapped. A sigh. "Yes, them. Their brains are hard wired to accept whatever we tell them, and now what we're telling them, thanks to Fucknuts, is "Burn it all down". Three more months of this and the highest Republican elected official in America will be some toothless cuntweasel called Joe from Boise who got hisself elected Commissioner of Sticking His Thumb up His Ass. It's not good for business."
"Have the RNC boot him out."
Silence on the other end of the line. We tried to outwait the other. I lost.
"I can't, and won't, help him win."
"We don't want him to win. Are you fucking mad, woman? Just meet with him, work out if he can somehow make it through the next three months without killing us all, otherwise what it will take to get him out. Drugs, money, hookers, a fucking mountain named after him, Chris Christie's dick on a platter, whatever – he can shut his fat gob and lose gracefully, or retire hurt, we don't give a fuck either way."
"And if he won't?"
"Then I quite fancy the idea of becoming a Whig. Burn it down."
So here I sit, kiddies, up the front of the big QANTAS plane, sipping Pol Roger on the RNC's tab and flirting with the hosties, who have just discovered the little pharmacopoeia I carry round with me, as I wing my way to meet the Donald. I hope he isn't still annoyed about that birth certificate thing.
Bottoms up!