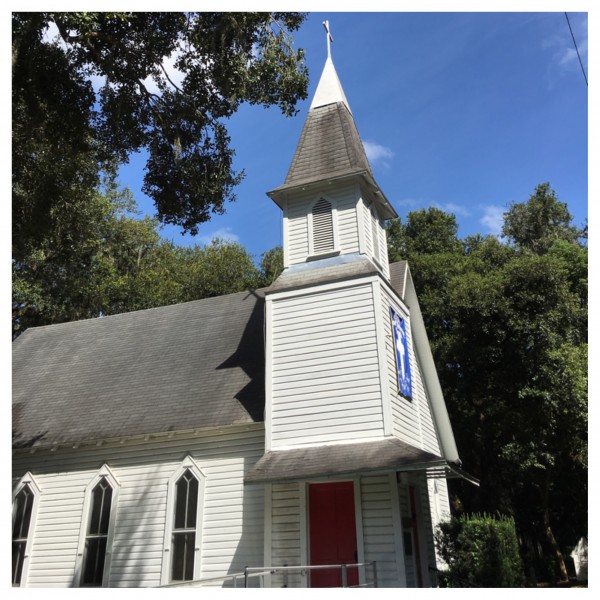 Here's a church we passed during our travels this morning. We're on our way to take the mister's recently returned snowbird mom out to lunch.
Haven't seen much of an uptick in the return of actual birds yet. Probably next month.
We've checked out a few roadside stands, but so far, no baskets suitable for packaging up deplorables for sale. Will keep looking.
Later today, there will be football to watch. What are you up to?