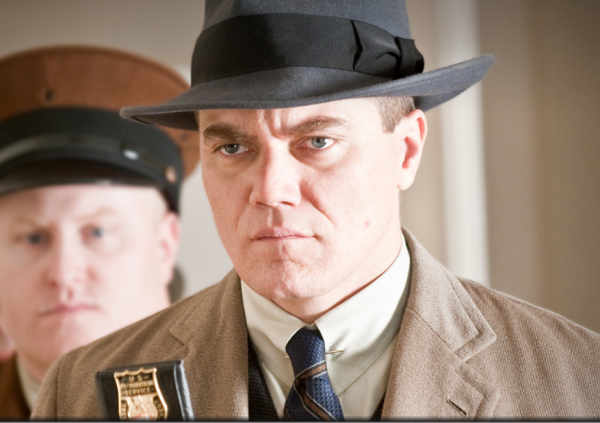 A horrifying piece in the WSJ about just how broken our FBI is right now:
As federal agents prepare to scour roughly 650,000 emails to see how many relate to a prior probe of Hillary Clinton's email use, the surprise disclosure that investigators were pursuing the potential new evidence lays bare building tensions inside the bureau and the Justice Department over how to investigate the Democratic presidential nominee.

Metadata found on the laptop used by former Rep. Anthony Weiner and his estranged wife Huma Abedin, a close Clinton aide, suggests there may be thousands of emails sent to or from the private server that Mrs. Clinton used while she was secretary of state, according to people familiar with the matter. It will take weeks, at a minimum, to determine whether those messages are work-related from the time Ms. Abedin served with Mrs. Clinton at the State Department; how many are duplicates of emails already reviewed by the Federal Bureau of Investigation; and whether they include either classified information or important new evidence in the Clinton email probe.

The FBI has had to await a court order to begin reviewing the emails, because they were uncovered in an unrelated probe of Mr. Weiner.

The new investigative effort, disclosed by FBI Director James Comey on Friday, shows a bureau at times in sharp internal disagreement over matters related to the Clintons, and how to handle those matters fairly and carefully in the middle of a national election campaign. Even as the previous probe of Mrs. Clinton's email use wound down in July, internal disagreements within the bureau and the Justice Department surrounding the Clintons' family philanthropy heated up, according to people familiar with the matter.

***

At a meeting early last week of senior Justice Department and FBI officials, a member of the department's senior national-security staff asked for an update on the Weiner laptop, the people familiar with the matter said. At that point, officials realized that no one had acted to obtain a warrant, these people said.

Mr. McCabe then instructed the email investigators to talk to the Weiner investigators and see whether the laptop's contents could be relevant to the Clinton email probe, these people said. After the investigators spoke, the agents agreed it was potentially relevant.

Mr. Comey was given an update, decided to go forward with the case and notified Congress on Friday, with explosive results. Senior Justice Department officials had warned Mr. Comey that telling Congress would violate policies against overt actions that could affect an election, and some within the FBI have been unhappy at Mr. Comey's repeated public statements on the probe, going back to his press conference on the subject in July.

The back-and-forth reflects how the bureau is probing several matters related, directly or indirectly, to Mrs. Clinton and her inner circle.

New details show that senior law-enforcement officials repeatedly voiced skepticism of the strength of the evidence in the bureau's investigation of the Clinton Foundation, sought to condense what was at times a sprawling cross-country effort, and, according to some people familiar with the matter, told agents to limit their pursuit of the case.
Takeaways:
No one is in control. No one.
There's a general level of incompetence that is staggering. How could applying for a warrant in this case be an oversight?
There appear to be careerists in the FBI who have been engaging in a wide-ranging fishing expedition regarding the Clintons for some times, to the extent of attempts at prosecutor shopping.
The place leaks like sieve.
It certainly appears that there needs to be a great deal of housecleaning in the FBI, from top to bottom. There are clearly a number of agents who are either acting out of personal political motivation or are frustrated from years of investigating Clinton and finding nothing actionable that now they just can't live with the fact that maybe they haven't done anything illegal or wrong, and are extra sure that this time, oh baby, this time they will catch them. Remember, investigators and prosecutors don't get promoted for looking at cases and saying "There's nothing there." The glory and the headlines are when you can win the case and get a conviction.
The rot is deep, though.
And as an aside, please stop saying that Comey attempted to influence an election.
He didn't attempt anything. He clearly successfully influenced the election, to the point that it is so obvious that an ethicist from the C+ Augustus Reign of Derp has filed a complaint that Comey violated the Hatch Act.
Update at 7:30 PM EDT by Adam L. Silverman
I've been in touch with John and just want to add a quick update:
You may have noticed in the WSJ article that John excerpted above indicates that Deputy Director McCabe, who had been reported on in regard to Governor McAuliffe's fundraising for his wife before he was a deputy director, is the official that ordered that this needed to go forward. The reporting above indicates that he decided to have the two different teams of investigators converse to determine if the national security folks needed to go forward and get a warrant. So much for McAuliffegate and the alleged campaign fundraising quid pro quo, which never made sense because the timelines didn't match up. One final point. The author of both the article alleging malfeasance on Deputy Director McCabe's part, under influence from the Clintons and Governor McAullife through donations to his wife's campaign for state office, is Devlin Barrett. The same author of the WSJ piece John excerpts above.