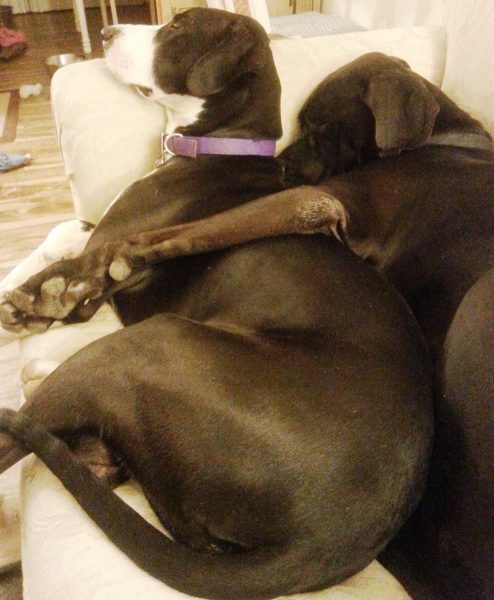 I posted a link to this last night, but thought we could all use some cute today, so posting it here. Seriously, these guys help me cope. I've gotten us back into a morning walk routine. I have been so busy with work and house stuff, I hadn't been walking Bixby with regularity for the last couple of months. Then Bailey arrived and I had to ease us into our group walks. They are doing great with it. If you're doing the math, it's 260 lbs of muscle…
I want to post a pre-holiday recipe thread on Friday, again trying to get back to routines. Anyone need something specific? I'm thinking it will be about side dishes. I can direct you to a bunch of good turkey recipes and desserts, too. Let me know in the comments.
Otherwise, open thread. I'm about to get into today's work and wait for my door guy to come install my pretty door. What's on your mid-day agenda?