We've had really weird weather the past few days- super cold, snow, a melt, then freezing rain and pellets, then it warmed up to upper 50's, then freezing rain and cold right now, so there is a lot of flooding in my current location. I thought I would take some pics and share it with you all.
Here's a map of Bethany: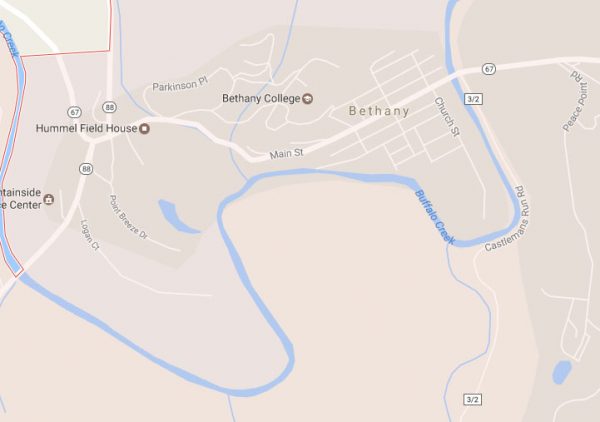 As you can see, the Buffalo Creek loops around the town, with a major change in elevation between the creek and the center of town. Here's an image in the summer that shows what the creek and town looks like. I've labeled it, with my current house (BJHQ), the new house, and the parents house: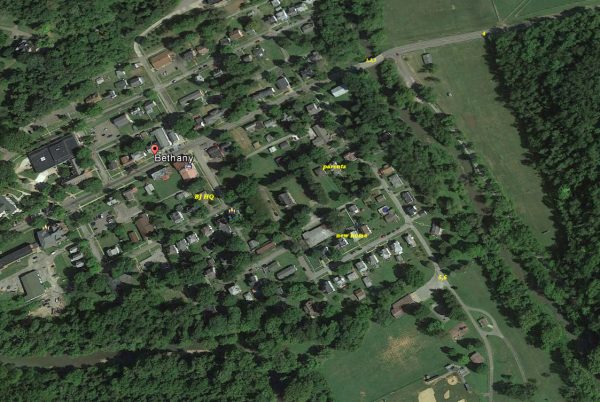 The creek is usually really low, with some fishing holes here and there, but usually just a lazy, slow moving bit of water. NOT TODAY. If you look at the legend, you will see some numbers. Here are pictures 1, 2, and 3 from the bridge on the east end of town, with the picture facing north, northeast, and south, respectively: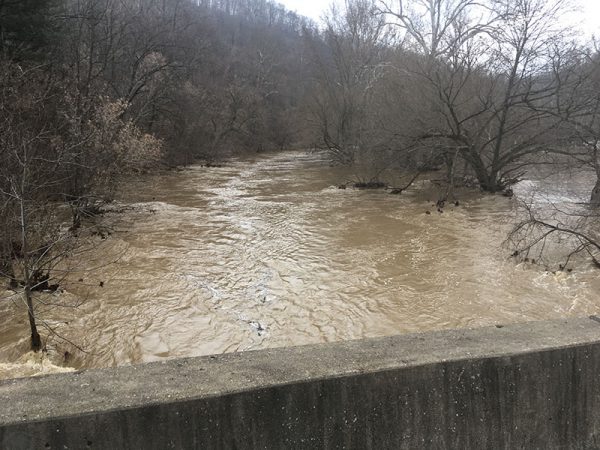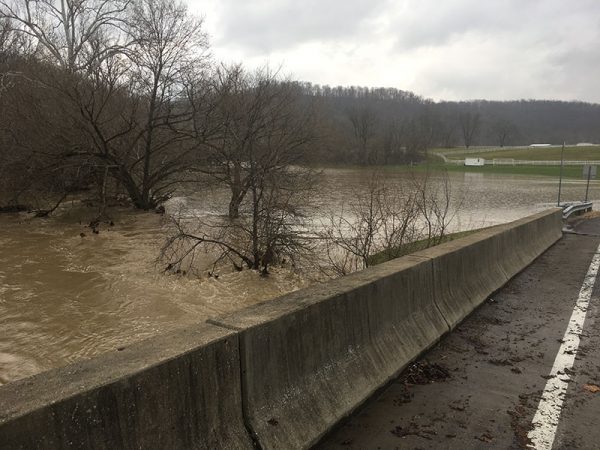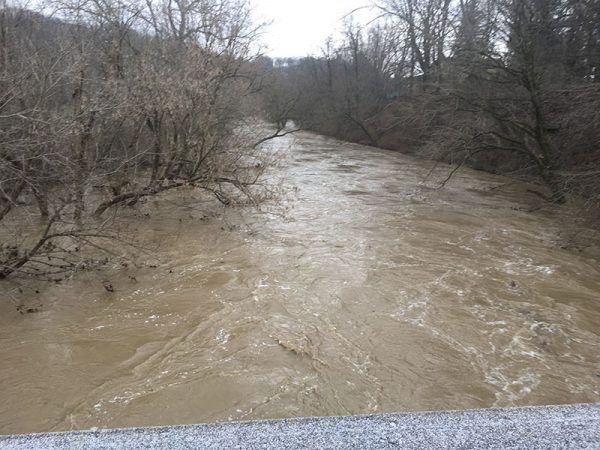 Here's picture number 4, which is about 400 yards to the east, looking back at for a westward view of the bridge where pictures 1, 2, and 3 were taken: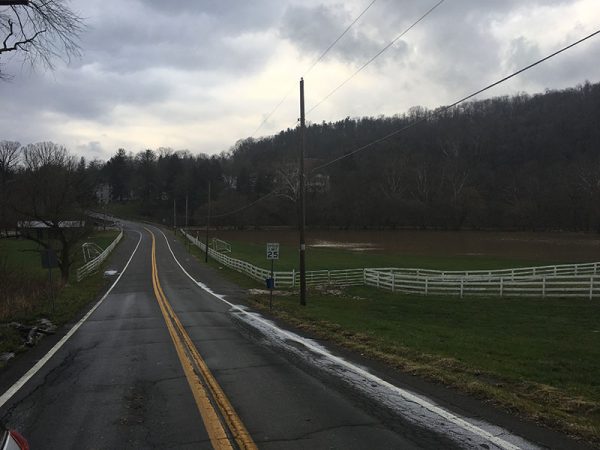 If you look in the lower right hand corner, you can see where I took the other two pictures at the town park, facing east and southeast, respectively: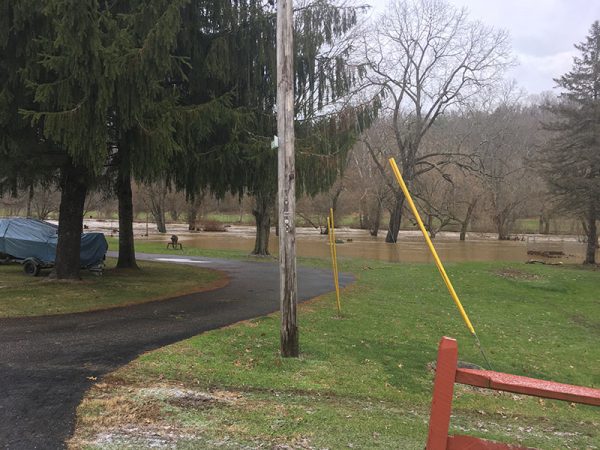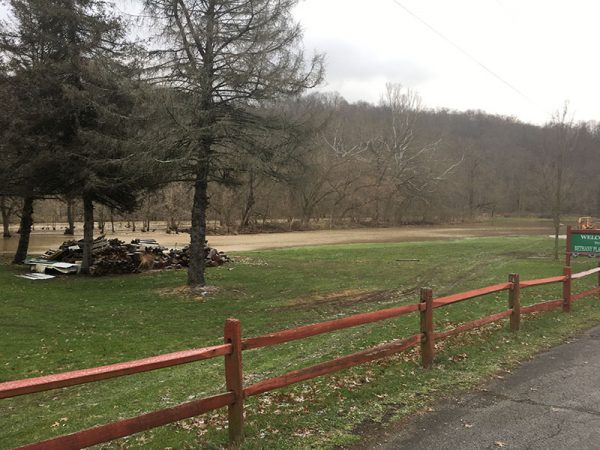 We haven't had flooding like this since 2004. No one is in danger or anything, but I always find winter flooding to be really menacing and simultaneously fascinating, so I thought I would share.