Went to the Frida Kahlo exhibit at the Dali Museum today. Here's a page from FK's diary: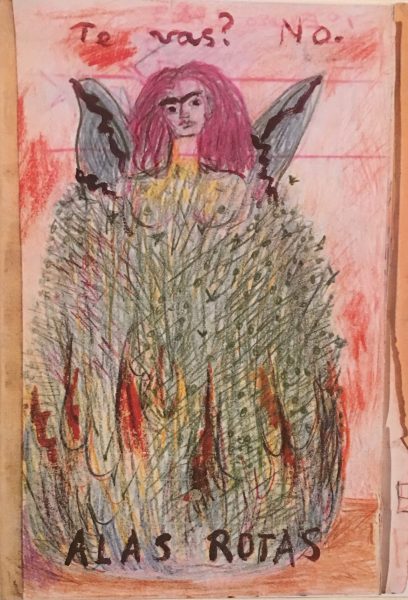 Came home and turned on the game. Falcons are beating the Seachickens (raptor-on-raptor!). I don't really care who wins this one.
Would LOVE to see the Texans beat the Patriots tonight, though I realize that's unlikely.
Open thread!