I was busy all day long and raced to get my computer and everything set up so I could relax and, for the first time since election day, check cable news, and shit is blowing up because of these protests.
Amazing. I think what is most surprising to me is that I know a lot of people who are not at ALL political, but who damned sure were out marching. Something is really happening here.
Here's the Bethany peeps, btw, with Holly of the aneurysm, Harald, Kim, and friend doing us proud: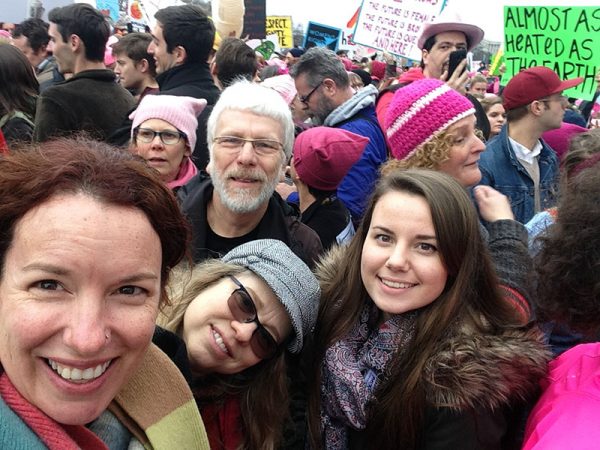 And here is a friend of mine and her daughter (and again, up until now, this is NOT a political person):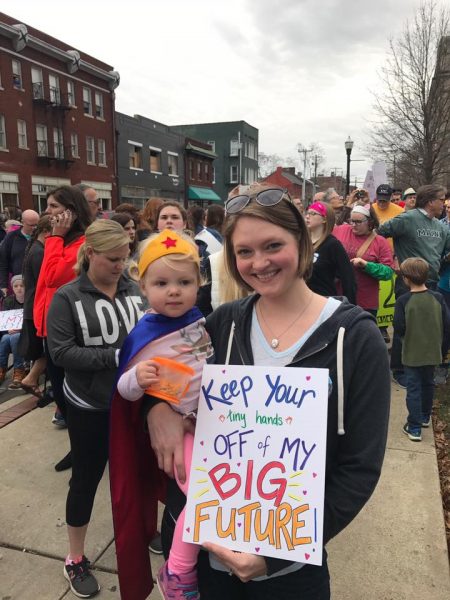 I feel hopeful.
*** Update ***
My friend sends this along: