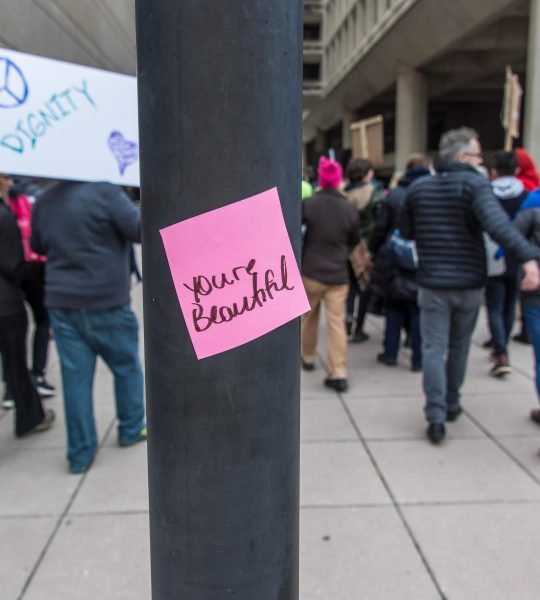 The last of my photos. I cannot tell you how much having all your emails and photos in my inbox got me through this week.  Thanks for entrusting your journey with me and I hope I covered everyone and didn't misplace any, it wasn't intentional.
The top photo and these are from Mingobat f/k/a Karen in GA: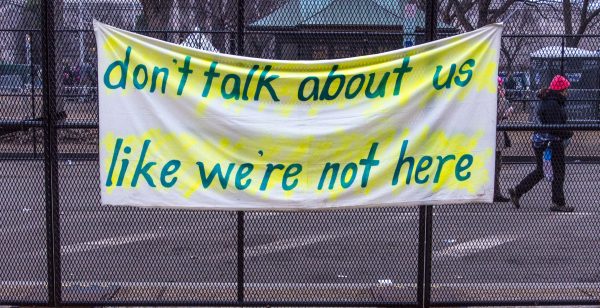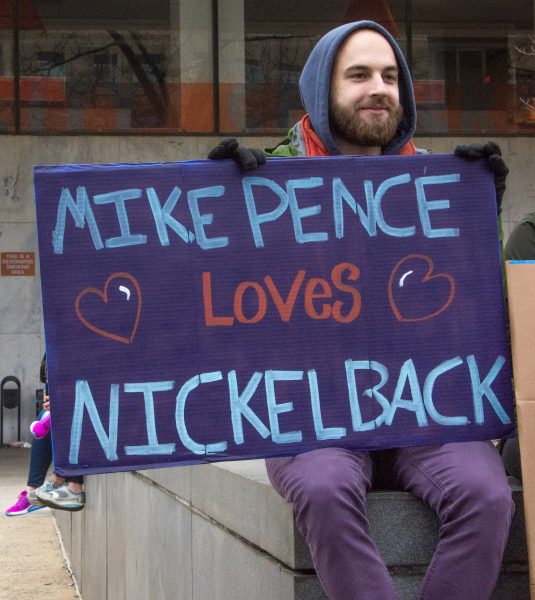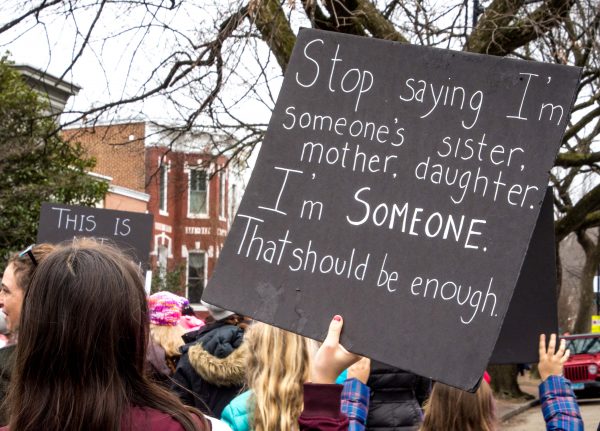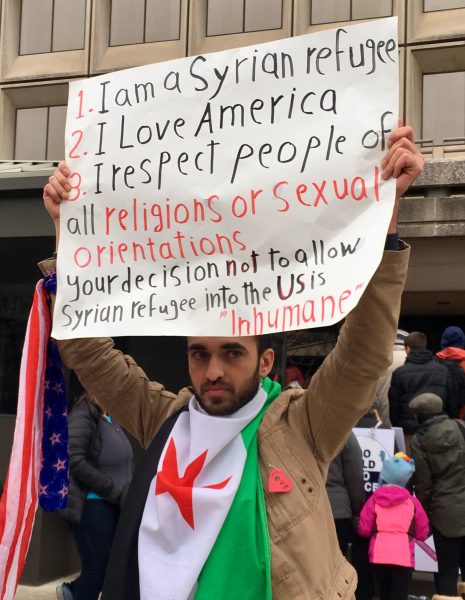 comrade scott's agenda of rage sent in several from the St. Louis march and I had a hard time choosing: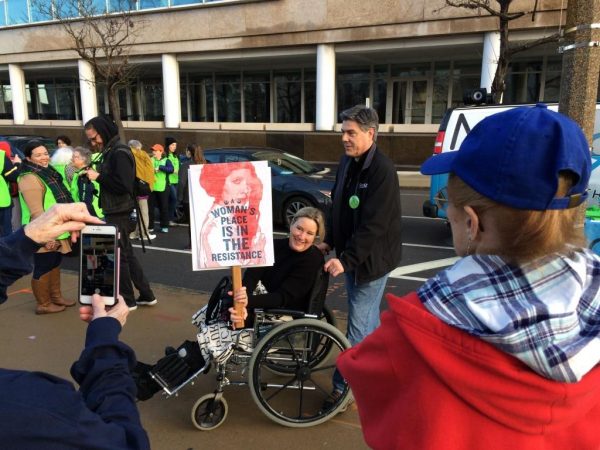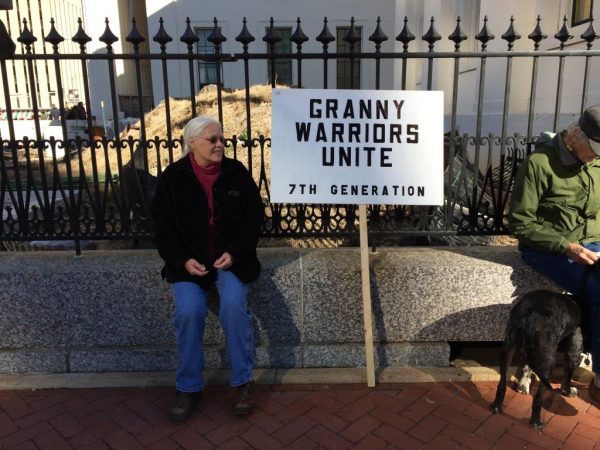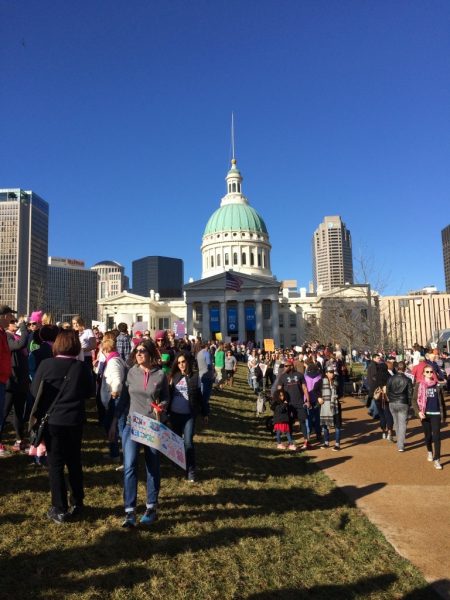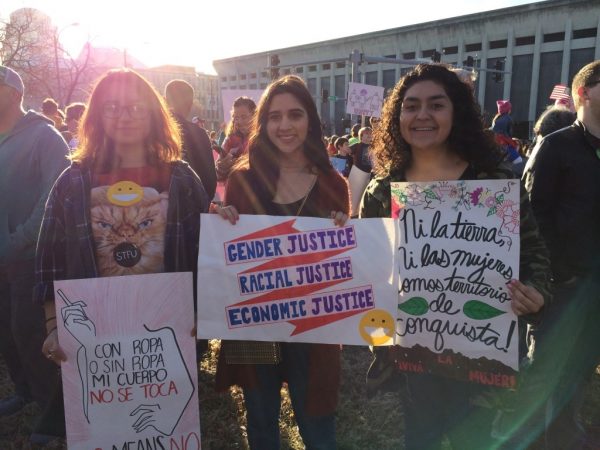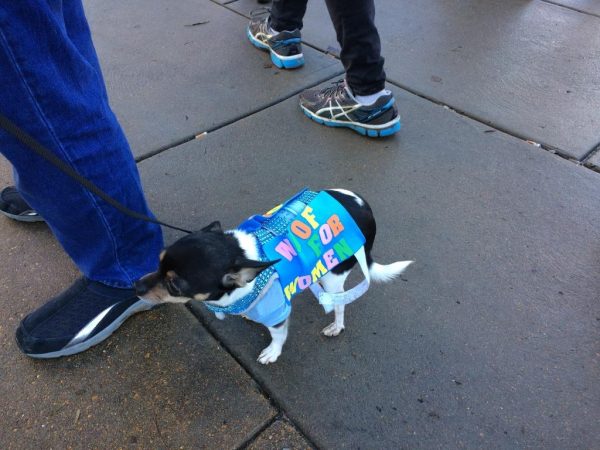 You know how I love my slideshow links, this one is from David of the Asheville, NC march, I pulled one, but you can see the rest here (it's Facebook but it's open to the public without an account).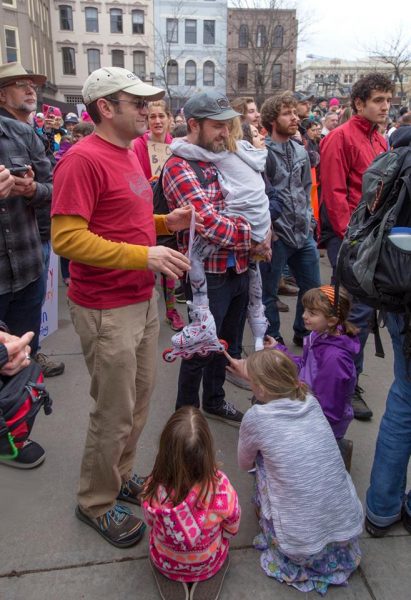 From janeform, more from the DC march: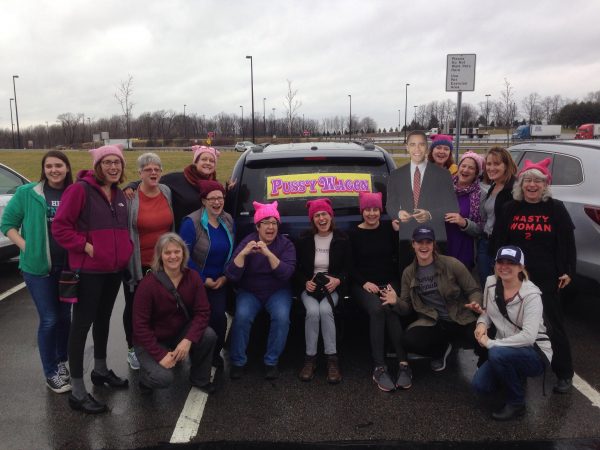 I drove to DC from Michigan with 5 friends, among them artists who made the Pussy Wagon sign on the back of our van, and two big banners for the march. It was a party and a feeling of solidarity all the way. On the road, people beeped and waved when they saw our Pussy Wagon sign, one woman waved a bra out the window (70's!).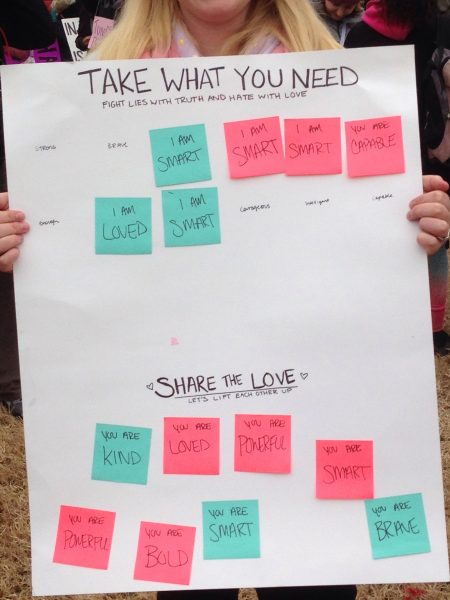 Among the many people we met at Ohio Turnpike rest stops, one group had Barack, and it was so good to see him (in the photo, I'm in the middle with my mouth open). The most touching sign I saw at the march was "TAKE WHAT YOU NEED." Soul-nourishing at a time when we all need it. The experience was extraordinary.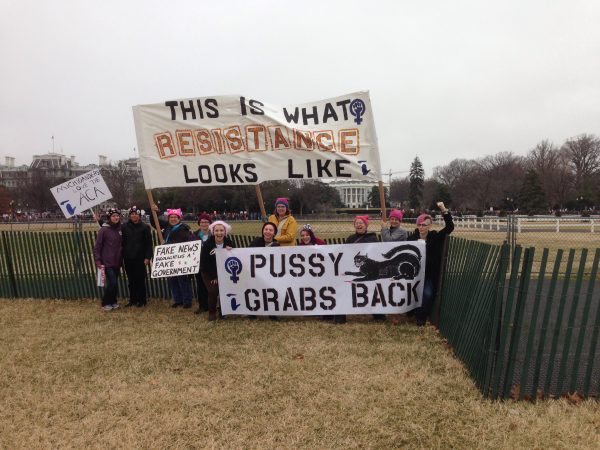 And finally, from the Greensboro march: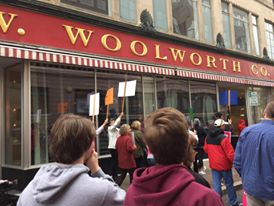 Woolworth building where the historic lunch counter protests started in 1960 on Elm Street…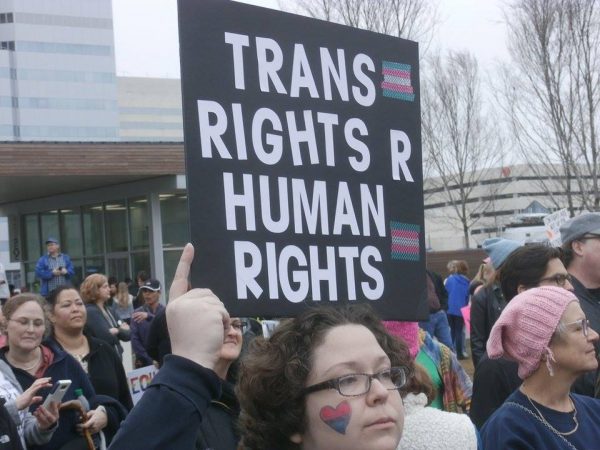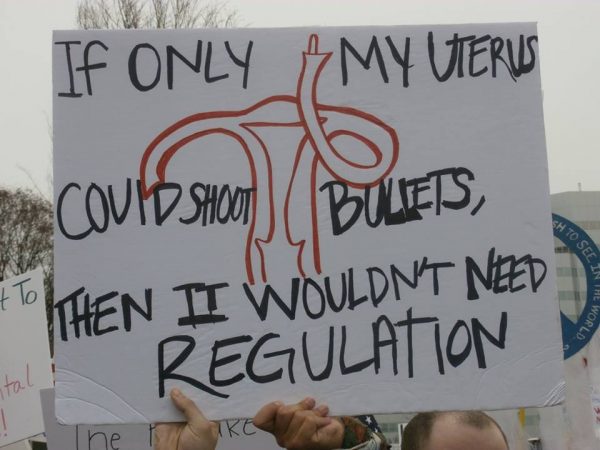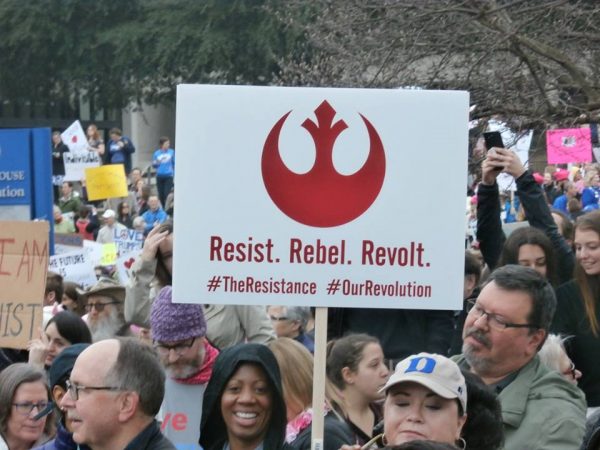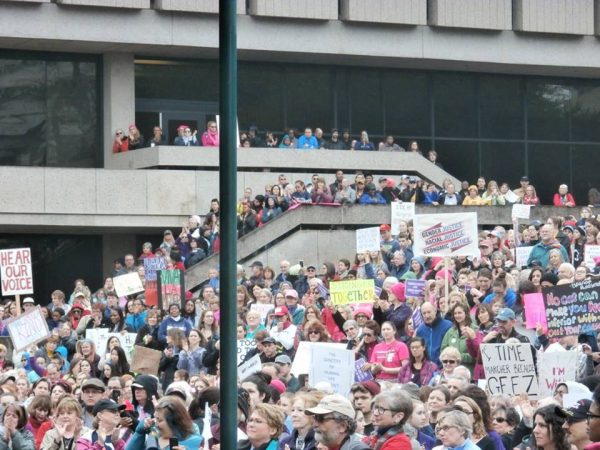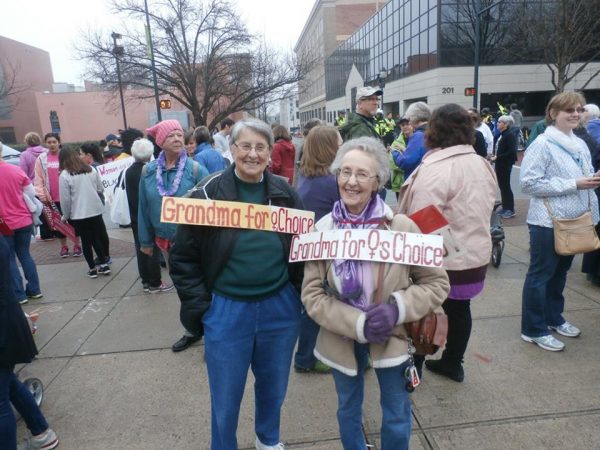 That's all I have now, but if you haven't had time to send photos to me, I'll still take them and post them next week.