Looks like I'm not the only one who is super busy today, but here's a strawberry pie to tide you over: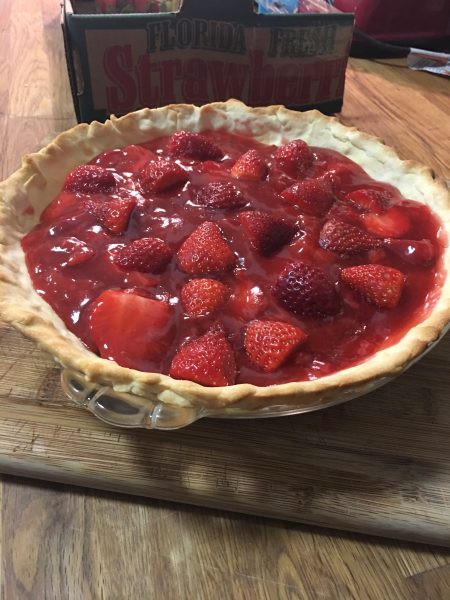 Strawberries are in season down here, and the mister and I picked up a flat yesterday. The pie was really good except for the substandard store-bought crust.
I'm not much of a baker, and I've never found a good foolproof homemade crust recipe. So I settled for Pillsbury, which is like driving a Porsche on retreads. Oh well. Open thread!