W was never as beloved as establishment media made him out to be, but it is true that his approval rating really started to crater around the time of Hurricane Katrina.
The last few days have been pretty rough for Dolt 45. His approval is down six points with his disapproval up six in Gallup.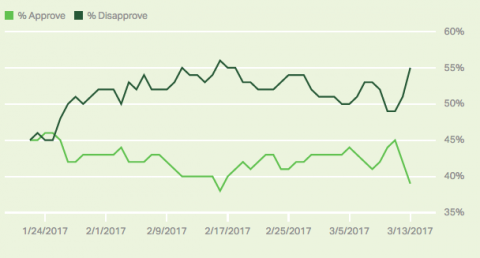 In the last week, his strong approval rating dropped seven points with strong disapproval up five in Rasmussen's poll. And here's the chart for his overall approval from Rasmussen.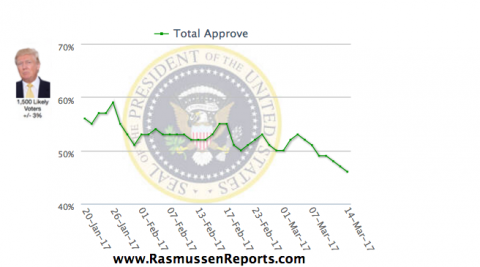 (I realize Rasmussen is a right-wing poll, but I their numbers are meaningful relative to their previous numbers.)
Update 1 — by Dave Anderson Trump falls when he presses standard Republican policy proposals as they do nothing for his base and he stabilizes or rises to low negatives when he is punching the weak. So my plan is to keep on talking policy all day long every day of the week.