I found this neat little table for 20 bucks, and I had the mirror already, so I put it in the upstairs hallway in between my bedroom and the spare bedroom: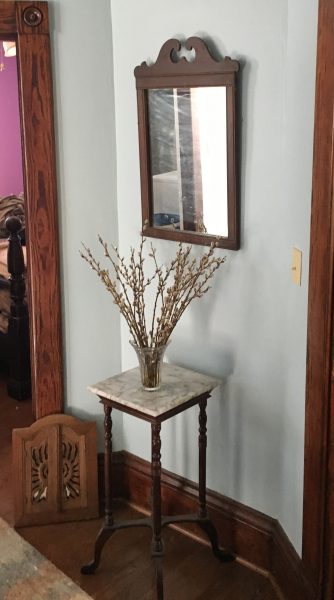 About two years ago, I found this massive file that was a scale representation of the universe, and I had a friend blow it up put it on canvas and frame it, but I never had a place to put it until now. I think it looks great in my office.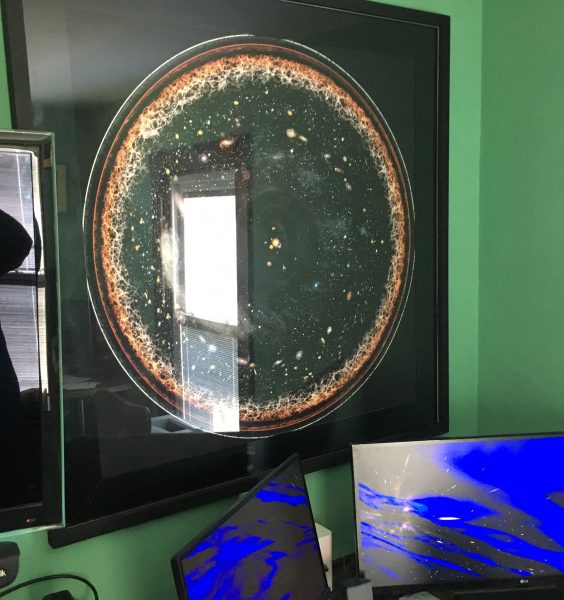 Finally, ABC's kids are coming down for a visit the first week of April, so we set the blue third floor bedroom up for them (and that is a royal we- all I really did was pick up the twin beds off craigs list and be my usual patient saint-like self as she shopped for the bedding and stuff).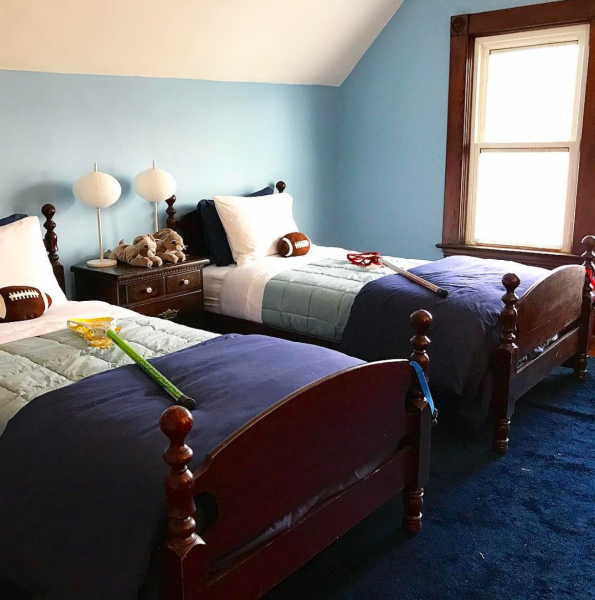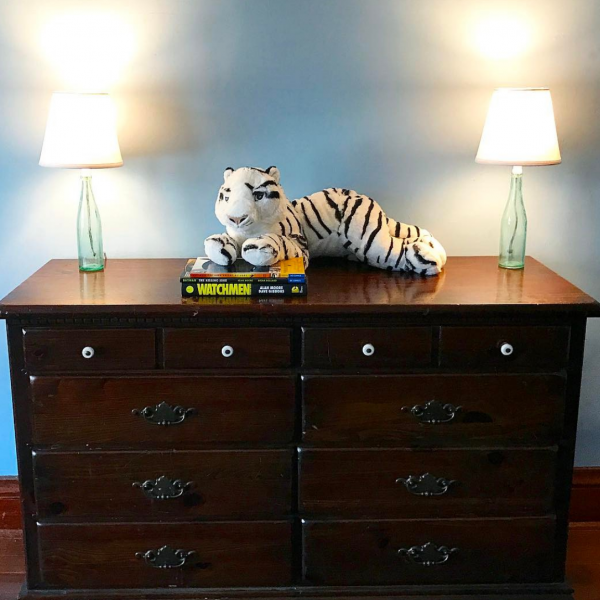 The boys already play hockey and are lax curious, so I had a buddy of mine custom string some sticks in their favorite colors. Gonna do some craigslisting for cheap bikes because Bethany is great for kids to ride around. She made the lamps. She's very crafty and can do all sorts of cool things like that. I'm kinda lucky.