My new camera rocks: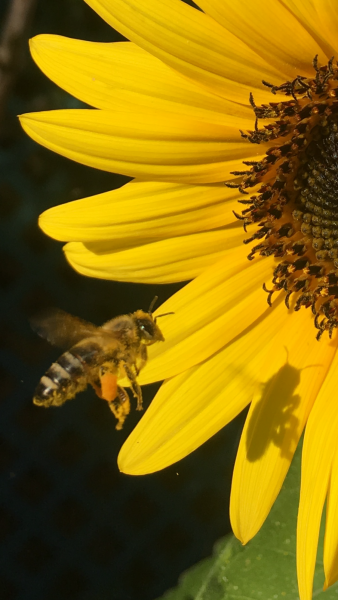 Notice the pollen bicycle shorts the bee is assembling on its legs. Truly amazing creatures!
There's a lot of grousing about the notion of insects inheriting the earth, but maybe they've earned it. They wouldn't fuck things up any worse than we have.
Am I the only one who wakes up in a panic every morning and thinks, "Holy fucking shit! Well, that happened?" I thought not.
Open thread.