One sentence from today's column that captures the pure, distilled essence of the alt-hack that is our BoBo:
And yet it has to be confessed that, at least so far, the Whitewater scandal was far more substantive than the Russia-collusion scandal now gripping Washington.
It's all there.
The disembodied passive voice to give pulled-from-the-ass opinion the aura of ex-cathedra authority:  "it has to be confessed…" Oh yeah? Says who?
The careful weasel phrase, a scurrying for plausible deniability when this infallible dictum falls prey to fact:  "at least so far…"
The statement, presented as general consensus, that is, in fact, false:  "Whitewater…was far more substantial than…' anything at all is simply false, and Brooks himself was both a driver of that falsehood and was and is perfectly positioned to know better than what he writes here.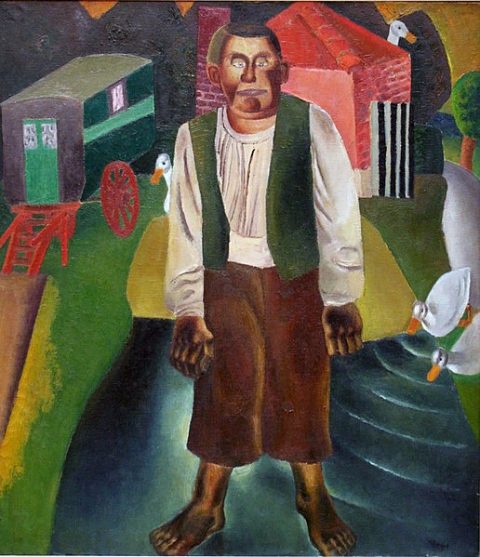 The Whitewater "scandal," as just about every non-interested party now knows, was a steaming heap of bullshit, ginned up by Republican operatives (Ted Olson!) in an attempt to damage the Clintons and the Democratic Party.
Brooks reminds his reader that he was the op-ed editor of The Wall Street Journal at the time his page was running piece after piece about the scandal that he claims was substantive — and yet, in (again) classic BoBo self-protective weasel writing, now writes "I confess I couldn't follow all the actual allegations made in those essays…"
In other words, don't blame him if his paper and his page retailed great steaming heaps of bullshit that as he now writes, "in retrospect Whitewater seems overblown…." (Note again the tactical use of the grammar that evades responsibility, that subjunctive "seems."  Translation: my paper on my watch spread bullshit for partisan ends, and but all that can be said (see what I did there) is that the outcome of our work "seems" … not so great.  Nice obfuscation if you can get (away with) it.) (Yes. I like parentheses. Sue me.)
Where was I?  Oh yeah:  don't contemn Brooks for that overblown false scandal, but take his word for it that that steaming heap of bullshit was nonetheless more real than the Russian allegations.
Oh?
No.
I don't think I have to go into detail for this crowd about the depth and range of the Trump-Russia nexus. It may be that Brooks is trying to be clever here, and define the scandal purely as a question of whether Trump himself (and or his campaign) directly conspired with agents of Putin's government to affect the election.
That would make that sentence yet more carefully parsed to give him cover as things like money laundering and influence peddling details accumulate.  In that, we may be seeing a preview of the approach Republican opinion-framers will attempt later on: Trump's corrupt, but not a traitor.  But even allowing for such fine dissection of the growing scandal, there's plenty of confirmed evidence of interaction between Trump's campaign and significant Russian folks (see, e.g., Sessions and Kislyak).  In other words: Whitewater ended as it began with no evidence of Clinton wrongdoing.  Trump-Russia already has on public record significant and troubling revelations.
There's a pattern here. The New York Times has given prime opinion acreage to now two partisan hack/WSJ refugees in Brooks and Bret Stephens. Both employ a more-in-sorrow-than-in-anger voice to construct in the language of rueful reason narratives that directly bolster Republican positions and personalities. Both use that seeming reasonableness, the above-the-fray tone of impartial and unchallenged judgment, to say things that are clearly not true.  Those lies directly undercut reporting happening within the Grey Lady's newsroom put out.  Op-ed editor Bennett, executive editor Baquet and publisher Sulzberger are all OK with that, it seems.
David Brooks tells plausible falsehoods in defense of some of the worst people in the history of American politics. The Times lets him; more, it has done so for decades promoting a career hack/flack to a position of influence far beyond anything his lack of rigor and intellectual dishonesty should ever have earned.
This is a big problem.
Update: I just trashed a comment on how Brook' wife  should interact with his wife. Using the term the comment did for a woman one may dislike or disapprove of is unacceptable, for all the obvious reasons.  No banhammer yet, but a repeat will earn a time out.
Update 2: Charles Pierce, on much the same passage, with much the same reaction, only more so.
Image: Frits van den Berghe, The Idiot By The Pond, 1926