We've talked about Senator John McCain's diagnosis with glioblastoma, an aggressive brain cancer, in several threads below.  So there are a just a couple of thoughts I'd like to add here.
First, obviously, best wishes to Senator McCain and his family. This is a very tough diagnosis, as we all know.  The next several months and years will demand an enormous amount of McCain and all those close to him, and I wish them well in that fight.
Second:  John McCain is receiving the best of care, as he should, and as I would wish anyone in his position could expect.  That health care comes to him through his job as an employee of the federal government.
The immediate context, of course, is that this particular federal employee is one of those Republican senators who was, by all accounts prepared to vote yes on a bill that would have pulled federally mandated and supported health care from tens of millions of his fellow citizens.
The larger context is that John McCain has throughout his life relied on the United States government for his medical care — from birth to now.  He was the son of a serving naval officer, then a cadet at the Naval Academy, then a serving officer himself, then briefly a veteran in private life.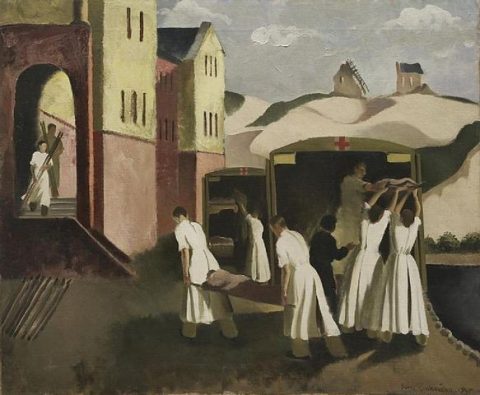 Then, within a year of his retiring from the armed forces, elected as a member of the House of Representatives.  Four years later he won his Senate seat, to which he has been re-elected five times, which brings us to the present day.
A whole life, all 80+ years of it, and John McCain has never for a moment had to wonder what he would do if he became sick, or if his wife or his kids fell ill.  For the first half of his life, he had access to a single-payer system; as a member of Congress, he received his health benefits through the same benefit package available to federal workers; since the passage of the ACA, members and their staffs have access to on-exchange subsidized plans.
And that's great!  John McCain should have had secure, guaranteed and persistent care.  The injuries he suffered in Vietnam and during his imprisonment there should never have been eligible to be pre-existing conditions. He should have been, as he was, free of the choice-crippling necessity of working a secure gig to ensure access to insurance, thus enabling him to pursue his life of military and public service.
The kicker though: so should we all.  The health-care life John McCain has led is the one that's right not just for him and his family, but for all Americans.  I won't rehash here the moral and the practical reasons why — we've done that before, David can do it better, and we will be back at that by nightfall at the latest.  All I want to do here is to make a modest proposal.
The Democrats should come to the next round of manouvering on health care legislation with a plan that repairs ACA's current weak points and lays out a path to full coverage.  And they should name it after one of the great exemplars of the power of guaranteed health care to liberate Americans into lives of daring and service.
Here's to the John Sidney McCain III Universal Health Care Act of 2017!
Image: Doris Zinkelson,  No 115 British General Hospital, Ostend – Unloading Wounded, 1945