I don't know if you all remember, but a couple weeks after I bought the house last August I picked up a ton of antique tiles that I wanted to use for my backsplash in the kitchen. They sat in a box in the basement for a year, and yesterday and today my dad installed it. I provided moral support and not even that because as he left he yelled at me for not even having the decency to come look when he yelled (I didn't hear him, the washer was running and I had music playing while I worked upstairs.
At any rate, it was kind of difficult because the area he was putting the tiles was the chimney behind the stove, and it was not even, and the tiles themselves are all different sizes, but I think it turned out pretty good. I think I actually kind of like that it is all not perfectly symmetrical, because none of the rest of the house is: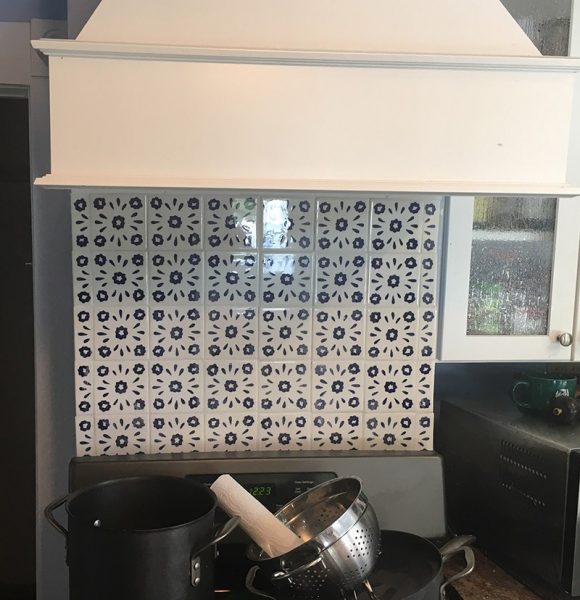 We're going to do above the counters this week. Also, ABC and I picked out curtains months ago, and we never got around to hanging them and they have basically been in a pile in the foyer for six months, so Gerald came over and did the honors. Here is my home office: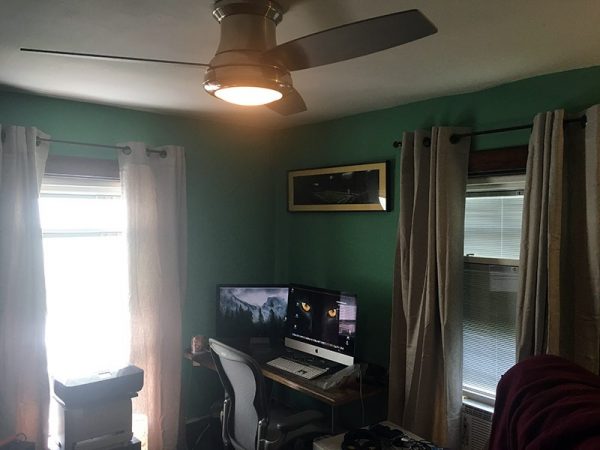 And we put this valence up (it was like 10 bucks at Boscovs) in the kitchen. I'm not totally sold on it but the important part was just getting the damned rod up: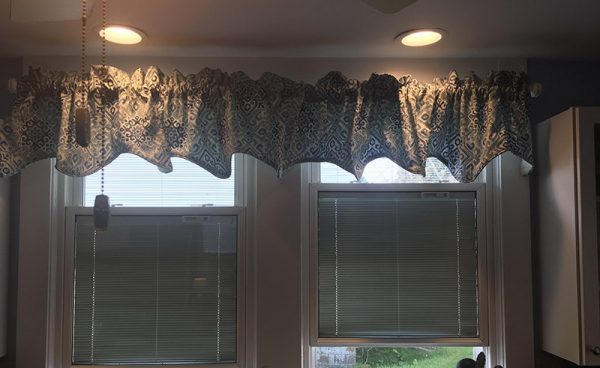 There is just soo much to do- it never stops. I have, and this is no exaggeration, 65 photos and paintings that need to be hung. The only room where there is anything hung is in the dining room and two items in my office. And I still have more shit I bought sitting around waiting to be dealt with- I bought the stuff because I wanted to use it, but I never got around to dealing with it.
Do we have any updates from Betty Cracker?