Here is the beautiful and intelligent Daisy: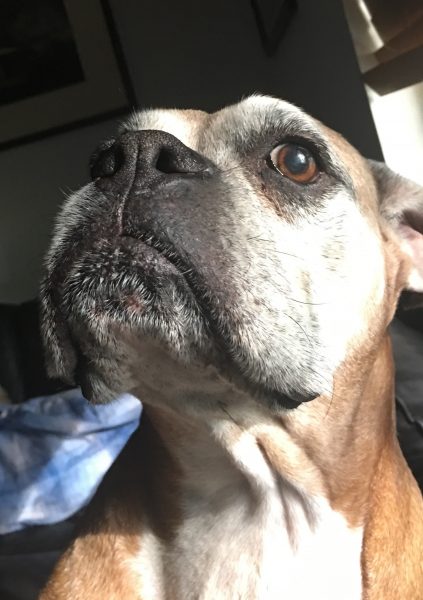 She's a complicated beast: the smartest dog I've ever known, and yet she has horrible, illiberal habits. I once had to put her in a choke hold and pry a yorkie's head out of her jaws. Oh well.
We're eating leftover lasagna and watching "The Young Pope." My theory is that he (the title character, portrayed by Jude Law) is the devil.
Open thread!